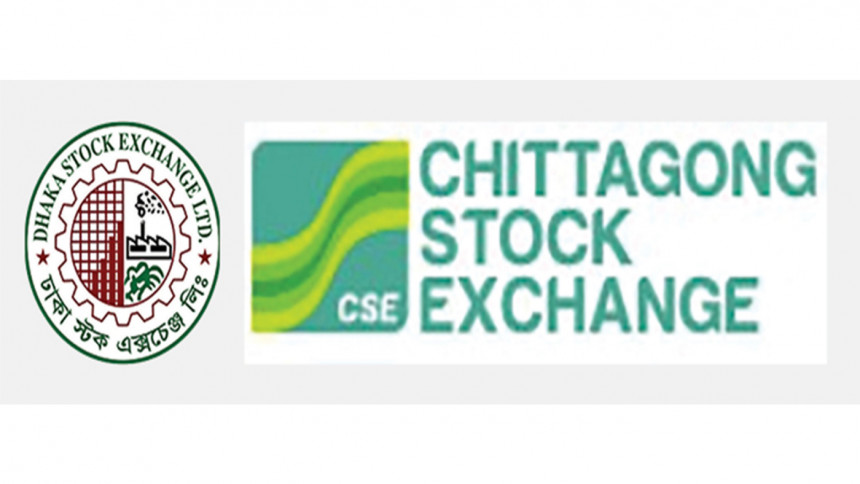 The Dhaka Stock Exchange (DSE) reversed course today as its key index started the week on a positive note thanks to an increased participation of investors.
The DSEX, the benchmark index of the largest bourse in Bangladesh, lost 163.5 points, or 2.59 per cent, last week as investors were weighed down with apprehensions over the economic fallout of a recent record fuel price hike.
But it bounced back today, rising 26.5 points, 0.43 per cent, to close the day at 6,175.
The DS30, the blue-chip index, advanced 0.22 per cent and the DSES, the Shariah-based index, was up 0.39 per cent.
Daily turnover settled at Tk 644 crore, an improvement of more than 10 per cent from the previous session. On the day, 168 securities were up, 82 down and 130 were unchanged.
"A daylong battle between optimist and pessimist investors was observed but gainers took a lead over the losers at the end of the session," said International Leasing Securities Ltd in its daily market review.
Among the sectors, paper and printing rose 2.8 per cent, travel and leisure won 2.7 per cent, and textile gained 2.1 per cent.
The cement sector lost 0.6 per cent, the fuel and power sector gave up 0.2 per cent, and the general insurance edged down 0.1 per cent.
The investors' activity was mostly concentrated on textile and pharmaceuticals stocks, said the brokerage house.
Among the individual firms, Sonargaon Textiles Ltd gained the most, rising 10 per cent.
Mozaffar Hossain Spinning Mills, Union Capital, Kay & Que, and Tamijuddin Textile Mills rose more than 8 per cent.
Wata Chemicals suffered the most, giving up 3.31 per cent. S Alam Cold Rolled Steels, Padma Islami Life Insurance, and LafargeHolcim Bangladesh declined more than 3 per cent.
Beximco Ltd was the most-traded stock on the day, accounting for 7 per cent of the day's turnover on the bourse. Shares of Sonali Paper made up 6.8 per cent of the turnover and IPDC Finance 5.4 per cent.
Securities on the Chittagong Stock Exchange (CSE) also rose.
The Caspi, the all-share price index of the bourse in the port city, added 43 points, or 0.24 per cent, to end at 18,171.
Of the stocks, 102 advanced, 68 retreated, and 93 did not see any price movement. Turnover slipped to Tk 15.86 crore from Thursday's Tk 16.96 crore.