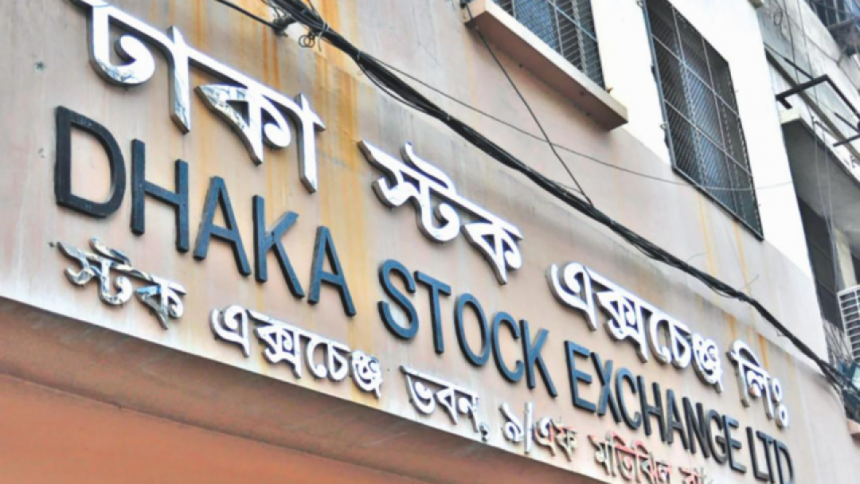 Stocks in Bangladesh dropped in a straight four days after the Eid ul azha as investors are shaky to pour money amid the challenging economic situation.
The DSEX, the benchmark index of the Dhaka Stock Exchange (DSE), dropped 20 points, or 0.31 per cent, to 6,304 today.
Turnover of the Dhaka bourse, however, increased to Tk 593 crore that was Tk 580 crore on the previous day.
The foreign currency reserves slipped below USD 40 billion for first time in two years and inflationary pressure is rising while taka is being depreciated against US dollar so investors are in a shaky situation, according to market analysts.
At the DSE, 99 stocks advanced, 236 dropped and 47 remained the same.
Mithun Knitting topped the gainers' list that rose 10 per cent. ICB Islamic Bank, Standard Ceramic Industries, Meghna Pet Industries, and Meghna Condensed Milk also advanced significantly.
Dhaka Electric Supply Company shed mostly that eroded 2 per cent. Yeakin Polymer, Kattali Textile, Global Insurance, and Progressive Life Insurance were among the heavy losers.
Beximco Ltd became the most traded stock with shares worth Tk 39 crore changing hands followed by Intraco Refueling Station, Titas Gas Transmission and Distribution.
Stocks at Chattogram bourse dropped today while turnover of the market also fell.
The CASPI, the all share price index of the stock exchange, edged down 71 points, or 0.38 per cent, to 18,523.
At the Chittagong Stock Exchange (CSE), 67 stocks up, 183 down and 40 did not move at the end of the trading hour.
Turnover at the CSE stood at Tk 19.59 crore today that was Tk 19.45 crore on the previous day.