GDP can't be only indicator of development
Says Wahiduddin Mahmud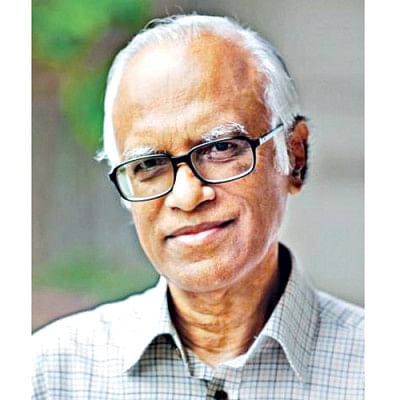 Not only the GDP growth rate, but also peoples' wellbeing and the existing environmental situation should be considered as the indicators of development, said Wahiduddin Mahmud, a noted economist, yesterday.
The former professor of economics at the Dhaka University made the comment while giving a public lecture at an online event titled "Economics Crossing Boundaries: Possibilities & Constraints" at the Fourth Bangladesh Economics Summit organised by the Economics Study Center.
If entrepreneurship grows strongly, the economy may develop even if there is a moral problem, disparity and corruption, Prof Mahmud said.
"But, the main target of the development is welfare. The citizens do not expect such a growing society where there is huge disparity and corruption."
He says the problem is that wellbeing is not taken into account while calculating the gross domestic product (GDP), which requires a monetary value. But economists are now trying to include wellbeing and environmental impact issues in their calculation, he said.
The market economy does not always talk about selfish behaviour. It also talks about social welfare and the environment too, he said.
Speaking about corruption, the former caretaker government adviser said once corruption begins, initially it takes time to take hold.
But after the tipping point, the situation changes and even good people begin to accept it, allowing corruption to become pervasive, said Mahmud, also the chairman of the Economic Research Group.