Hold comprehensive talks before finalising income tax law
Businesses urge govt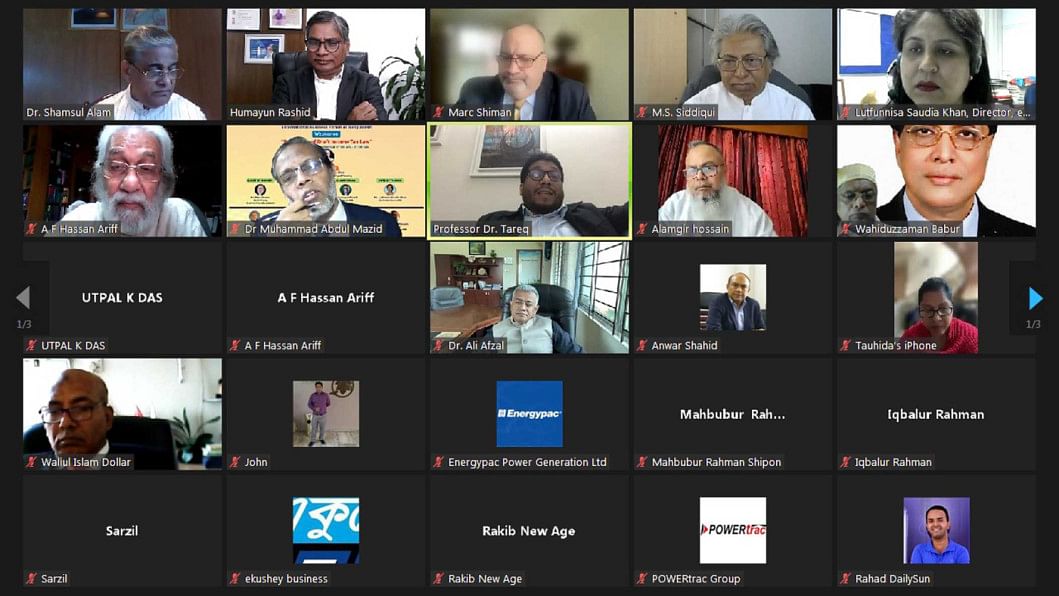 Businesses yesterday urged the government to hold comprehensive discussions with trade bodies before finalising the newly drafted income tax law.
"Businesses pay tax and VAT at various stages, but these are not taken into account when income tax is collected from them. As a result, businesses are getting hurt greatly, which will eventually affect new entrepreneurship," said Humayun Rashid, president of the International Business Forum of Bangladesh (IBFB), at a webinar on draft income tax law.
He said that they have been recommending recognising taxpayers for many years. "This recognition may make them proud as citizens as well as taxpayers."
More people should be brought under the tax net so that the tax burden on regular taxpayers, including businessmen, reduces, he said.
Muhammad Abdul Mazid, a former chairman of the National Board of Revenue (NBR), said, "The existing tax law in our country is by born British and its attitude is still colonial. The newly draft tax law's language and attitude should be completely reformed by identifying the causes that discourage taxpayers."
Prof Shamsul Alam, state minister for planning, said there is a demand from taxpayers to update the income tax act. "The government has also pledged to overhaul the tax law to make doing business easier, lower the cost of doing business, and reduce corruption."
Marc Shiman, chief of party at the Feed the Future Bangladesh, Mohammad Tareq, professor of the Department of Accounting and Information Systems at the University of Dhaka, and Md Alamgir Hossain, a former member of the NBR, were present.