Give loans against digital business ID
E-commerce urges govt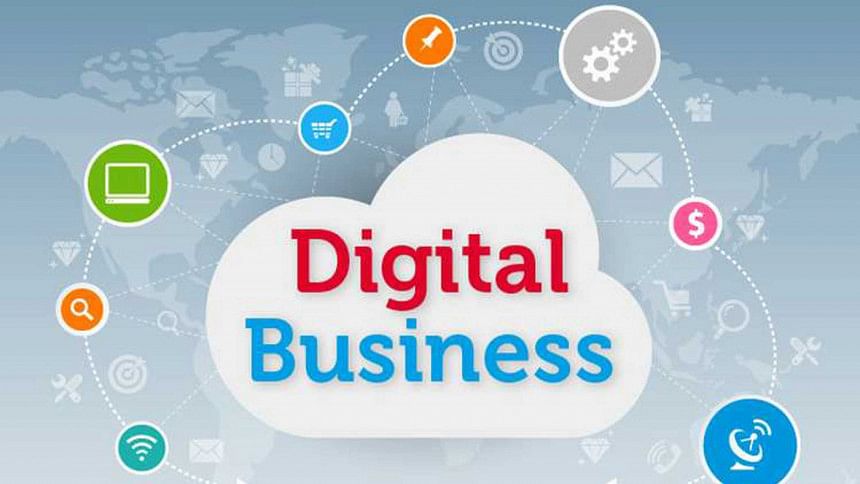 E-commerce entrepreneurs yesterday urged the government to provide them with bank loans by taking into account their digital business identification (DBID) in place of trade licences.
"Many e-commerce and F-commerce entities have no trade licence and they don't have the access to finance. The DBID should be used as a substitute of trade licence," said AKM Fahim Mashroor, CEO of AjkerDeal, an e-commerce platform.
"Bangladesh Bank can issue orders for this to accept DBID as replacement of trade licence for the e-commerce and f-commerce sites," he added.
The commerce ministry launched the DBID for the e-commerce companies in February this year with a view to check irregularities in the sector. He spoke in the first of a series of e-commerce policy dialogues at Sonargaon hotel in the capital.
The commerce ministry and the USAID in association with the Aspire to Innovate (a2i) organised the event.
The National Board of Revenue should relax the new requirement in the finance bill of compulsory income tax return for any kind of digital business, industry people said in the dialogue.
They said logistics companies should be integrated with product delivery verification and escrow systems for online payment.
Tapan Kanti Ghosh, senior secretary at the commerce ministry; NM Zeaul Alam, senior secretary to ICT division; AHM Shafiquzzaman, director general at the Directorate of National Consumers Right Protection; Md Hafizur Rahman, additional secretary to the commerce ministry; Rezwanul Haque Jami, head of eCommerce at a2i; Zeeshan Kingshuk Huq, consultant of DAI Global, also spoke.