Evaly's transaction records lost for Rab
Claims co-founder Shamima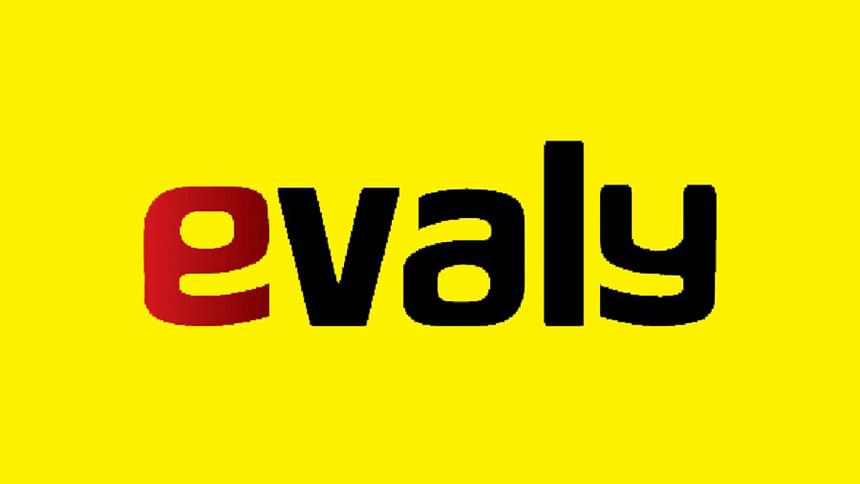 Following a raid last year, the Rapid Action Battalion (Rab) did not lock up Evaly's headquarters, which enabled looting and for which registers and documents could not be provided to an audit team, claimed Evaly co-founder Shamima Nasrin yesterday.
"On the day that Rab arrested us at our house, another team of Rab entered the headquarters of Evaly that afternoon and kicked out all the officers and employees without giving any time," she said.
The Rab team stayed for some time and left without locking the doors or anyone in charge of the keys, she said at an online press conference on contemporary issues involving Evaly.
Left unguarded and open for several days, office furniture, computers, equipment including laptops and closed-circuit cameras were looted, said Nasrin.
"Along with these goods, all the necessary documents, and registers of the office are lost from the office," she said.
She said this theft was clearly mentioned by a former Board of Directors which submitted a report to the High Court.
She said all transactions and expenditure accounts were properly maintained in the office.
However, auditors earlier found that Evaly was accountable for more than Tk 6,000 crore-worth transactions but had "very poor, unreliable, unorganised, incomplete books and records".
Neither the list of customers who paid advances to the company could be obtained nor the list of merchants.
Nasrin said Evaly wants to run business uninterruptedly for a year to recoup investments and pay dues of customers and merchants.
"We think that if we can do business continuously for the next one year, it will be possible to pay off all the debts from the first investment," she claimed.
She said last year Evaly informed the commerce ministry that its debt was approximately Tk 400 crore and it would take some time to collect a report of Evaly's full debt.
She did not inform of the total liability of the company to customers and merchants.
"It is certainly possible to state what we exactly owe, but it is now dependent on the server recovery and will take some time," she said.
She said the total liability of Evaly cannot be determined without the release of Mohammad Rassel, CEO and managing director of the company and also her husband, from jail.
"Without him, Amazon will not give access to the server."
In April, Nasrin walked out of jail on bail after her arrest on September 16 last year by Rab along with Rassel in a case filed by a customer over an undelivered order.
This is the first press conference of Evaly since her release.
Although Rassel secured bail in nine embezzlement cases, he is yet to be freed as he has other cases pending.
Developing the business with money from customers and merchants was the biggest mistake that Evaly made, Nasrin acknowledged.
"Our biggest mistake was not raising investment at the right time."
The press conference came half a month after the resignation of a High Court-appointed five-member Board of Directors of Evaly.
The board resigned after turning in an audit report to the court and its own report on the company on September 21.
"But everyone must understand that there was no deception here. You pay an advance amount to build a house. If the developer doesn't give you that house on time then it is unfair, but it is not correct to call this business unfair," Nasrin said.
"Our business plan was to pay off initial liabilities with future profits. We think we had a flaw in this plan. In this journey, we will be selling products at a profit from day one."
The court-appointed board for Evaly called for an investigation of money laundering as vast sums of cash remain traceless from the controversial e-commerce platform's accounts.
"No clear reason could be found for the large amount of cash withdrawn by the company on a daily basis from the bank, which begs the question as to where the huge amount of cash that had been raised went," said the five-member board in its report to the court.
Nasrin denied the money laundering allegations.