Dhamaka Shopping: Embezzlement planned from onset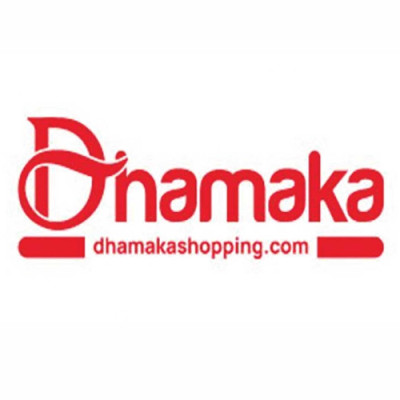 Dhamaka Shopping came to the market with a singular plan: take hold of as much cash as possible from unsuspecting customers by offering them dizzying discounts for deferred delivery and run for safety as soon as a certain amount had accrued.
Which is why, it did not bother getting a trade licence or a business account with a bank. It used its sister concern Invariant Telecom's account to receive Tk 803.5 crore from customers.
The exit was always scheduled for April and it even gave a clue: the validity of its 'Signature Card', which provided 20-30 percent discounts, was until April.
And the activities of the e-commerce platform, founded just five months earlier fashioned on the infamous Evaly, also became erratic from then onwards.
At that point, only 20 percent of the products were delivered to the customers, Khandaker Al Moin, director of Rapid Action Battalion's legal and media wing, told a press briefing at its media centre in Karwan Bazar yesterday after the arrest of three top officials of the disgraced e-commerce platform.
The platform -- which sold mobile phones, TVs, refrigerators, motorcycles, household goods and furniture -- began to issue refund cheques to customers while moving the money from the bank account.
Not just that, it has stopped paying rent for its office in the capital's Mohakhali and delivery hub at the Battala intersection in Tejgaon.
Its employees too are not getting paid since June.
"All the activities of the company have been suspended since July after its money was moved elsewhere in April this year. A huge amount of money has been siphoned off," Moin said.
Now, only Tk 1 lakh is left in the accounts whereas it owes about Tk 400 crore to customers and sellers.
Its Managing Director Jashim Uddin Chishty and his family are absconding since July.
Since June 30, the Criminal Investigation Department (CID) of the police has been investigating money laundering allegations against Dhamaka Shopping.
On September 9, the CID filed a Tk 116.68 crore money laundering case against the company with Banani Police Station.
The platform, which has about 3 lakh customers and 600 vendors, owes Tk 200 crore to merchants, Tk 150 crore to customers and another Tk 35-40 crore in refund cheques to customers, according to Moin.
One such aggrieved customer, who is owed Tk 11.55 lakh, filed a case on September 23 against 11 executives of the e-commerce platform with Tongi West Police Station.
The accused include Chishty; Saida Rokshana Khanam, wife of Chishty and director of Invariant Telecom; Tashrif Ridwan Chishty, son of Chishty and chairman of Invariant Technologies; Mashfique Ridwan Chishty, another son of Chishty and director of Invariant Technologies; Nazim Uddin Asif, managing director of Invariant Technologies; and Safwan Ahmed, director of Dhamaka Shopping and Invariant Telecom.
Following this, the elite force yesterday arrested Sirajul Islam Rana, Dhamaka Shopping's chief operating officer; Imtiaz Hasan Shobuj, its head of mobile fashion & lifestyle category; and Ibrahim Shwapon, its head of electronics category, from the capital's Tejgaon area.
The CID investigators found out that Invariant Telecom took permission from the Office of the Registrar of Joint Stock Companies and Firms on February 25, 2015 for importing and exporting software, telecom systems, smartphones, IP phones and internet services equipment.
Later in October last year, the company started the e-commerce platform Dhamaka Shopping without any approval.
The customers' money deposited in Invariant Telecom's accounts with three private banks were transferred to the accounts of the other companies owned by Chishty: Micro Trade, Invariant Technologies and Micro Trade Food and Beverage.
Of the sum, Tk 58.5 crore went to Invariant Technology's accounts, Tk 42.17 crore to another account of Invariant Telecom, Tk 2.29 crore to the Micro Trade Food and Beverage and Tk 23.5 crore to Micro Trade.