Responsible banking: new dimension of green banking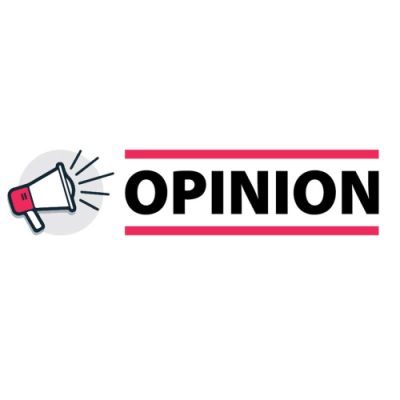 With the culmination of climate change and its adverse impact, we are all concerned about our habitat, economy, life-style and future generation. The banking sector is not far off this. As society's expectation changes, banks must be transparent and specific about how their products and services create value for their customers, clients, investors and society.
In this backdrop, the United Nations Environment Programme for Finance Initiative (UNEP FI) has taken a praiseworthy initiative to change the banking strategy by setting up a framework titled Principle of Responsible Banking (PRB), which consists of six principles. These principles will help any bank align its business strategy with society's goals. The principles are:
Alignment: This principle will ensure that the business strategy is consistent with individuals' needs and society's goals, as expressed in the Sustainable Development Goals, the Paris Climate Agreement, and relevant national and regional frameworks.
Impact and target setting: Financial institutions will continuously increase their positive impacts while reducing the negative impacts on, and managing the risks to, people and environment resulting from our activities, products and services.
Clients and customers: Financial institutions will work responsibly with their clients and customers to encourage sustainable practices and enable economic activities that create shared prosperity for current and future generations.
Stakeholders: Financial institutions will proactively and responsibly consult, engage and partner with relevant stakeholders to achieve society's goals.
Governance and culture: Financial institutions will implement UNEF FI members' commitments through effective governance processes, management systems, and a culture of responsible banking.
Transparency and accountability: Financial institutions shall periodically review individual and collective implementation of these principles and be transparent about and accountable for its positive and negative impacts and contribution to society's goals.
In a nutshell, the principles provide the framework for a sustainable banking system and help the industry demonstrate how it makes a positive contribution to the society and environment. These will accelerate the banking industry's contribution to achieve society's goals as expressed in the Sustainable Development Goals and the Paris Climate Agreement.
The Principles for Responsible Banking were launched by 130 banks from 49 countries, representing more than $47 trillion in assets, during the annual UN General Assembly in 2019. More than 45 CEOs, along with the UN Secretary-General, attended the launching ceremony. IDLC Finance Ltd, the only member of the UNEP FI from Bangladesh, signed the PRB.
As we know the government of Bangladesh took proactive role in promoting sustainable banking practices and green loans through the central bank. The Bangladesh Bank issued dedicated Green Banking Policy for banks and non-banking financial institutions in 2011 to take the initiative forward.
It rolled out green refinancing scheme with low-cost funding for eligible sectors and components, and issued Environment and Social Risk Management (ESRM) guideline for banks and non-banks that gave a huge incentive for the inception of sustainable banking practices.
The ESRM guideline is also a prudent move to refrain financial institutions from financing projects adversely responsible for carbon emission. As per the guideline, each manufacturing concern under large and medium enterprise financing and sector-wise selected manufacturing concerns under small enterprises financing require environmental and social due diligence.
Under the regulation, the BB has given disbursement target of 5 per cent for green loans and 20 per cent for sustainable financing to the banks and financial institutions of their yearly disbursement.
The banks are also required to submit quarterly reports on their individual green and sustainable financing. The BB has recently published its top banks and NBFIs list under the Sustainability Rating 2020. This will also encourage the financial institutions to enhance their participation in sustainable or responsible banking practices. Truly, all these initiatives of the government aim to develop a green economy under broader agenda of the SDGs.
Carbon emission is one of the biggest driving forces negatively impacting the climate and increasing its temperature. In order to mitigate this and protect the environment from further adversity, organisations like the UNEP FI have been very steadfast.
The UNEF FI has started another initiative under the Net Zero Banking Alliance (carbon-neutral economy by 2050) for the banks/FIs to take one step forward towards a better and sustainable future. IDLC became a proud signatory member of this initiative in 2021 and is diligently working towards setting smart targets with an aspiration of decreasing carbon emission.
Now, the banking sector needs to show its strong commitment and actions to augment the movement. Undoubtedly, green finance can be an alternative financing opportunity. Some banks and financial institutions have established a partial green portfolio and are in the process of building an overall sustainable portfolio on the demand and need of sustainable economy. Our banks need to be very focused on this issue and need to set their own vision towards sustainability.
The author is head of corporate at IDLC Finance Ltd.