BB, Brac Bank sign deal on refinance facility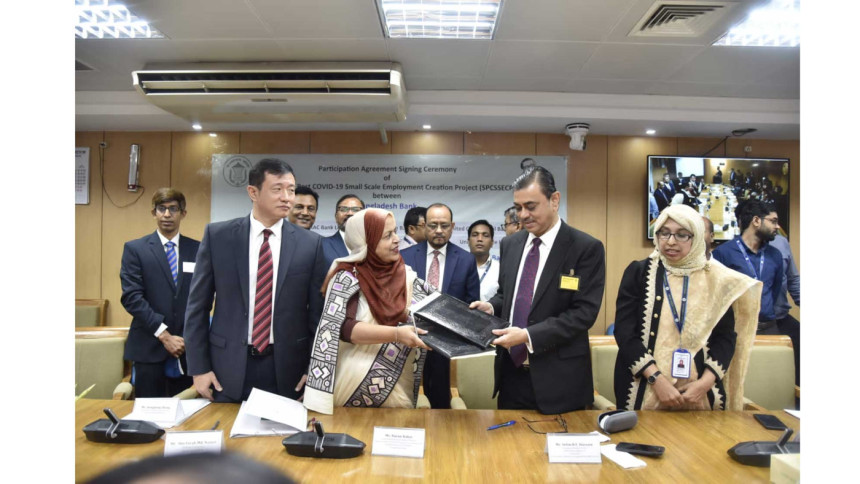 Brac Bank has signed an agreement with Bangladesh Bank (BB) to become a participating financial institution of a "Supporting Post Covid-19 Small Scale Employment Creation Project" funded by Asian Development Bank (ADB).
Nurun Nahar, executive director at the BB and the project director, and Selim RF Hussain, managing director of Brac Bank, signed the agreement at the central bank's head office in Dhaka on Wednesday.
"We believe this refinancing facility will help the small-scale entrepreneurs recover from the pandemic," said Hussain in a press release.
Under the agreement, Brac Bank and other financial institutions will avail refinancing facilities amounting to Tk 1,290 crore from the central bank and provide credit at subsidised interest rates to rural entrepreneurs and businesses owned by women along with returnee migrant workers and unemployed youth.
An entrepreneur can avail up to Tk 50 lakh in loans for five years.
Abu Farah Md Nasser, deputy governor of BB, Md Jaker Hossain, general manager for SME and special programmes department, and Dongdong Zhang, principal financial sector specialist of the ADB, and Syed Abdul Momen, deputy managing director of Brac Bank, were present.