Bangladesh: still the first choice for apparel sourcing after China
Other countries are fast catching up, McKinsey says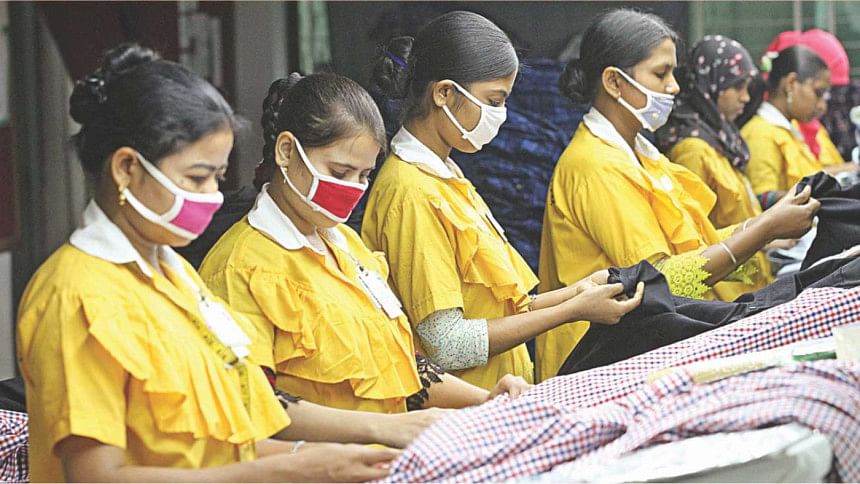 Bangladesh is still the first choice for apparel sourcing after China, but other countries are fast catching up, McKinsey & Company, a global management consulting firm, said in its latest report. 
The report styled 'Sourcing in a volatile world -- the East Africa opportunity' singled out Ethiopia, billing it as the one to watch out for -- for the first time. 
The positive outlook on Sub-Saharan Africa is being spurred by anticipated long-term growth in the region's employable population, which will reach levels similar to those of China by 2035. 
"It is true that African countries are coming up in the global apparel trade, but it will take at least ten years for them to become our competitors as they are still in the very initial stages," said Atiqul Islam, president of Bangladesh Garment Manufacturers and Exporters Association. At the moment, Sub-Saharan Africa has only a 0.56 percent share, or $2.6 billion, of the entire global volume of clothing exports.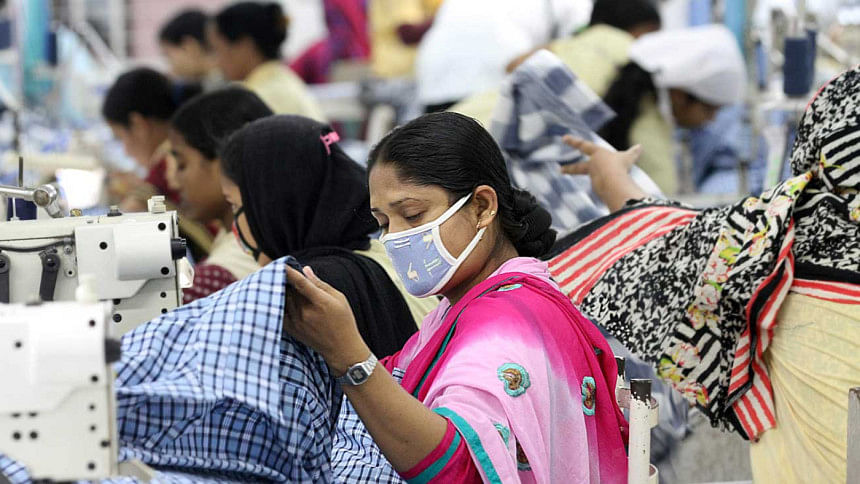 "We have an added advantage now as the Accord and Alliance [the two foreign building inspection agencies] have certified more than 98 percent of our factories to be safe after the inspection," he added.
Released last week, the report interviewed the chief purchasing officers (CPOs) of retailers from Europe and the US, whose combined sourcing stands at $70 billion. 
Asked to rank their most important future sourcing destinations, the respondents identified Bangladesh, Vietnam, Myanmar, and Ethiopia.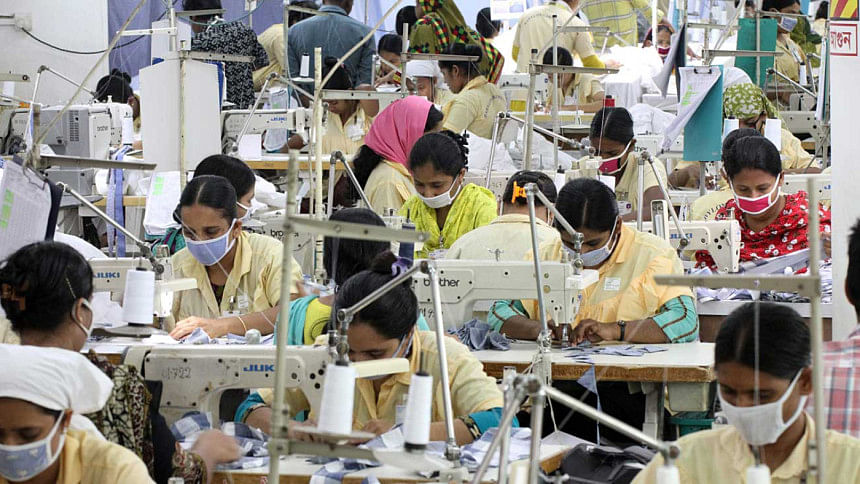 Around 74 percent of the CPOs said they are planning to decrease their sourcing value share from China, where the costs of production have spiralled in recent years for shortage of workers. 
They are looking at East African nations of Ethiopia and Kenya as possible alternatives.
Some 40 percent of the buyers indicated that sub-Saharan Africa will become more important to the apparel industry in the next five years, in contrast to 24 percent in the last edition of the survey, which came out in 2013. 
Citing Africa as the new Asia for the apparel industry, the survey report said the CPOs on average plan to increase their currently very low levels of sourcing from Sub-Saharan Africa nearly tenfold by 2020 -- from 0.3 percent to 2.8 percent. 
"There is extensive potential in Sub-Saharan Africa and it remains untapped. Nevertheless, it is essential to analyse the countries in this region at a granular level," the report said.
Scenarios show that even with exponential growth these countries will remain a small part of the global sourcing map in the next five years, but with investments from all the stakeholders involved, the future potential can be realised, the survey also said.
Of those surveyed, 28 percent expect to start sourcing in Ethiopia by 2020, while 8 percent are planning to increase their sourcing share in the African nation. 
For Kenya, the figures are 13 percent and 5 percent respectively. Approximately one-quarter of the companies surveyed said they have sourced from Sub-Saharan Africa in the past 12 months. 
"These two countries now have opportunities to boost their share of the global sourcing market," said Achim Berg, a partner of McKinsey & Company, in the report.
While Ethiopia has benefits on the cost side, such as labour and energy costs, Kenya offers higher levels of productivity. 
But there are still some hurdles that both countries need to overcome: they must work to ensure social standards and legal security as well as fight corruption, according to Berg.
Currently, Bangladesh is the second largest apparel exporter after China. It has a 5 percent share in the more than $450 billion global apparel market.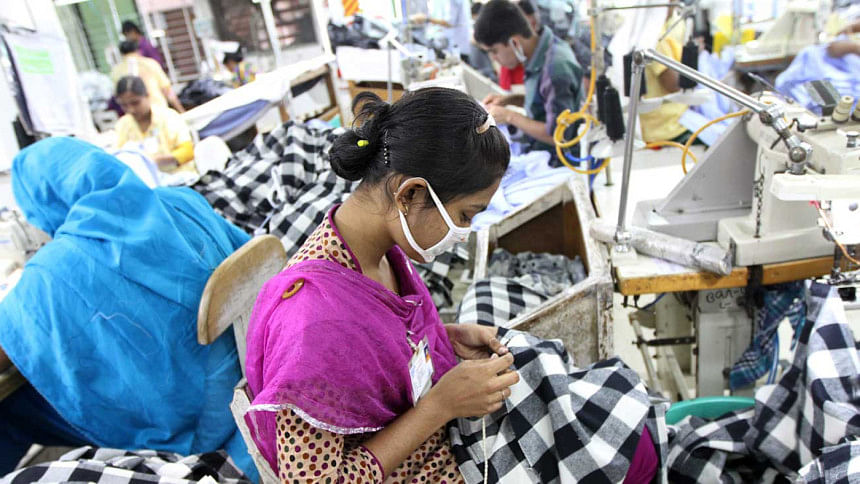 In fiscal 2013-14, the country raked in $24.50 billion from garment exports, according to Export Promotion Bureau.
"China continues to dominate the sourcing market. Bangladesh, Vietnam, and Myanmar generate less than one-third of China's export value," Berg said. 
At present, China accounts for 39 percent, or $177 billion, of the global clothing exports a year.
"And yet, the trend of seeking out new sourcing destinations continues." 
Three-quarters of the CPOs surveyed expressed a desire to shift at least a portion of their production from China to other countries.
In 2011 and 2013, McKinsey carried out similar surveys, where leading CPOs tipped Bangladesh to export $42 billion worth of garment products by the end of 2020.
But in December last year, the garment manufacturers set out a target to hit $50 billion in exports by 2021.