Alibaba snaps up Daraz
Chinese tech giant continues to eye Bangladeshi tech ventures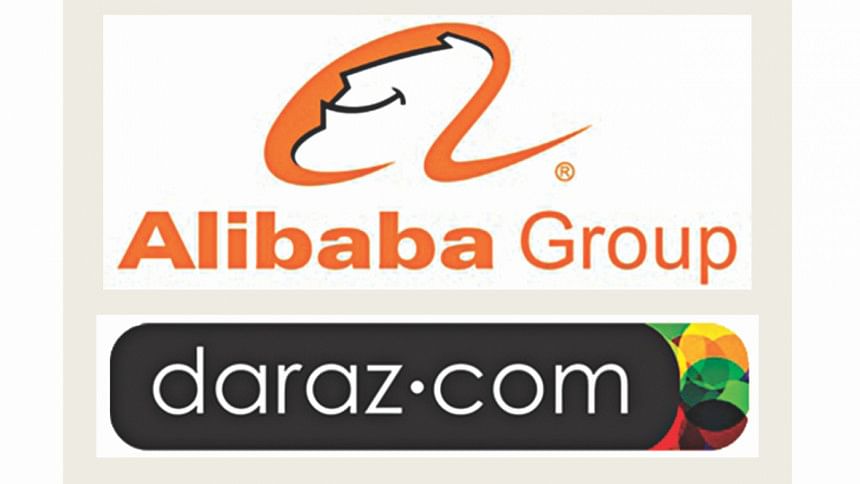 Chinese tech giant Alibaba has expanded its footprints in Bangladesh after it snapped up online marketplace Daraz yesterday, in a development that can be viewed as a game changer for Bangladesh's e-commerce landscape.
Financial details of the transaction, which includes Daraz's entire business in Bangladesh, Myanmar, Sri Lanka and Nepal, were undisclosed.
The country's e-commerce market is worth about Tk 2,000 crore (about $250 million) and the e-Commerce Association of Bangladesh's projects that it will become a billion-dollar industry by 2021.
The entry of Alibaba, the world's largest online trading platform, means the target might be reached before 2021, said e-CAB leaders.
"Alibaba's arrival proves that Bangladesh's e-commerce market has huge potential," said Razib Ahmed, the immediate past president of e-CAB.
The deal, which comes on the heels of Alibaba's purchase of 20 percent stakes in bKash, suggests Bangladesh, a country with a population of more than 160 million and rising internet adoption, has properly piqued the Chinese e-commerce titan's interests.
About 2 million online purchasers are active in Bangladesh, said market experts. Thanks to the deal, Bangladeshi customers will be able to purchase products directly from Alibaba's vast marketplace without paying the high shipment charges and customs duty.
Ahmed went on to advise the existing entities to not feel threatened by the Chinese e-commerce giant's entry. "They should be united and concentrate on improving their own business," Ahmed added. With Alibaba's involvement, Daraz's total merchant number will expand significantly from existing two lakh, said Shayantani Twisha, public relations and communication manager of Daraz Bangladesh.
"Together with Daraz, we can now empower entrepreneurs to better serve consumers in the region through our technology and expertise," said Daniel Zhang, chief executive officer of Alibaba Group.