Ruling Awami League activists in Cumilla today flexed their muscles to release a party man from the custody of local police just two days ahead of election.
Over a hundred men of the party surrounded a local police station to free one of the supporters after the latter was detained, our local correspondent reports.
Awami League activist Syed Raihan was detained around 2:00pm by Cumilla Kotwali Police for reasons not ascertained, according to local police sources.
AKM Bahauddin, current lawmaker from Awami League for Cumilla-6 and a candidate of the seat in the election, went to the police station hearing the news.
Bahauddin went inside and talked with the officer-in-charge, and after a short while, Raihan was released without further ado.
Asked about it, Abu Salam Mia, officer-in-charge of the police station, told The Daily Star: "The detention was made out of a misunderstanding. He did nothing wrong."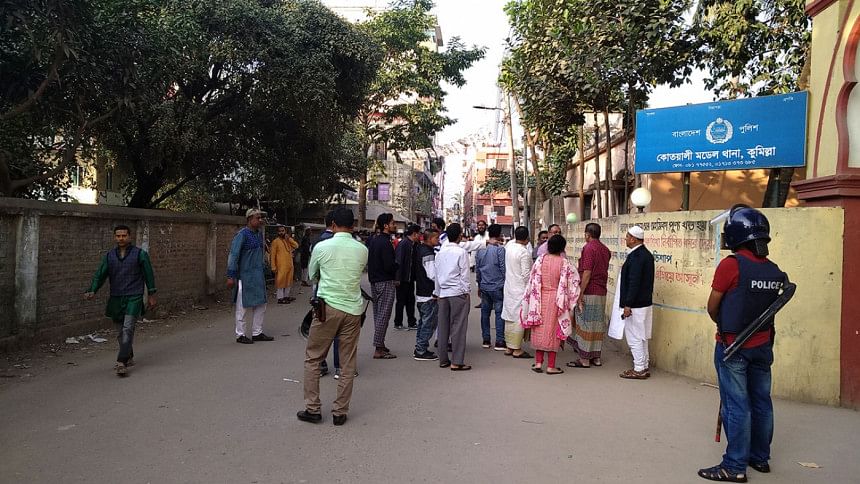 Seeking anonymity, some local Awami League activists told The Daily Star that Raihan was a member of a rival group of the party, but switched sides recently to work for MP Bahauddin.
Tariqur Rahman Jewel, general secretary of Cumilla Sadar Awami League, told The Daily Star: "Since there were no cases against him, our lawmaker went to the police station to get him out so that he is not harassed without reason."