BNP terms budget 'highly ambitious'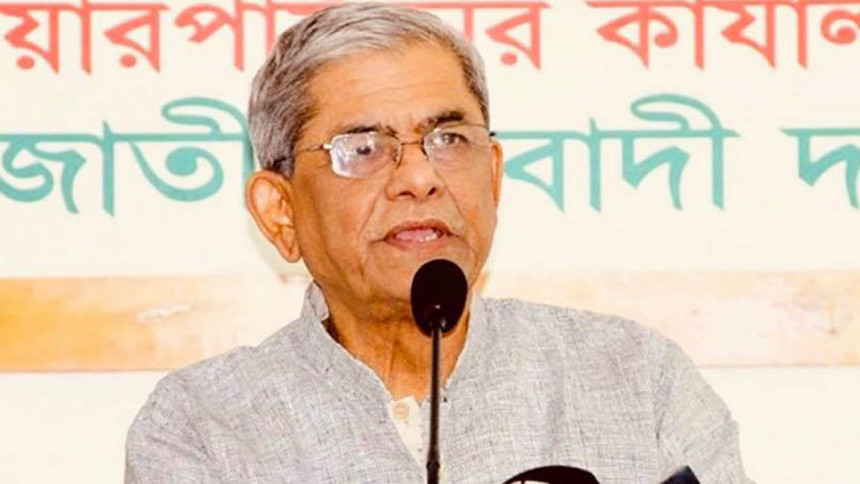 Main political opposition BNP today termed the budget for fiscal 2019-20 highly ambitious.
"The finance minister has set himself on the race of setting big budgets," BNP Secretary General Mirza Fakhrul Islam Alamgir said in their post-budget press conference.
Fakhrul said, people have no interest over the size of budget as the allocation in every budget is reduced at the end of every year. "People will not accept this budget."
He added, despite shortcomings in revenue collection this fiscal, the government is pinning its hopes on National Board of Revenue to match a huge revenue target for the next.
Yesterday, Finance Minister AHM Mustafa Kamal presented Tk 523,190 crore budget for the fiscal year of 2019-20. The new budget is 18.1 per cent of GDP.
Total allocation for operating and other expenditures is Tk 320,469 crore, and allocation for the annual development programme is Tk 202,721 crore. 
The BNP organised the briefing at party chairperson Gulshan office in Dhaka to place their official reaction to the government's financial plans for the approaching fiscal.