Oral saline inventor no more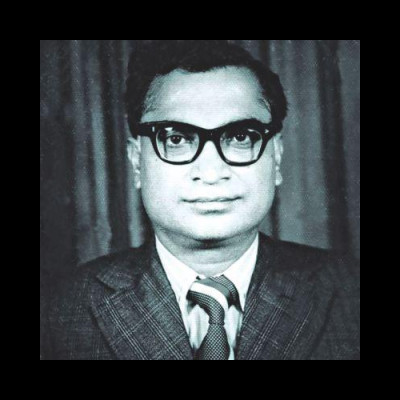 Anyone suffering from
diarrhoea
today knows oral rehydration solution (ORS) found in packets at any drug store is the panacea. Even if that is not available, people know they can make it at home -- mixing a fistful of sugar or molasses and three pinches of salt with
half
litre
of water.
The simple solution has saved millions of lives worldwide, especially children at risk of contracting severely dehydrating, fatal diarrhoea. British medical journal The Lancet called ORS potentially the most important medical advance of the 20th century.
One, as a Bangladeshi, can be proud of the fact that one of the scientists who contributed to the development of ORS is a Bangladeshi. He is Dr Rafiqul Islam.
The former chief physician of icddr,b's Dhaka hospital breathed his last at Apollo Hospitals Dhaka yesterday morning. He had a heart attack last month and also had been suffering from old-age complications.
He was 82.
"Dr Rafiqul was very introvert, but very rigorous in his research," Dr MA Wahed, a former scientist at the icddr,b told The Daily Star.
Born in 1936 in Comilla's Chauddagram, Rafiqul completed his MBBS from Dhaka Medical College, joined icddr,b in the mid-60s and retired in 2000. Rafiqul did his higher studies on tropical medicine and hygiene in England. The father of three, including two daughters, conducted a series of clinical trials at the icddr,b but the most important one was the ORS.
Dr Wahed said an epidemic of cholera broke out among the Bangladeshi refugees, who took shelter in India's West Bengal during the 1971 Liberation War. But as intravenous fluid, the then only medicine of diarrhoeal diseases, ran out, ORS came as a savior to the refugees, saving many lives. 
Eventually, ORS was approved by the World Health Organziation (WHO). After the independence of Bangladesh, the solution got widespread publicity. In 1980, Bangladeshi NGO Brac created a door-to-door and person-to-person awareness programme about the ORS for use by mothers at home.
According to a Bangladesh Demographic and Health Survey, diarrhoea caused two percent of deaths of children under age five from 2007-11 compared to almost 20 percent in 1988-93. About 78 percent of children with diarrhoea have been treated with ORS since 2007.
This helped Bangladesh become one of eight countries to have reduced mortality rates of children under five by at least two-thirds since 1990.
ORS is now a mainstream treatment around the world, with Unicef distributing 500 million sachets to 60 countries each year.
Dr Shafiqur Alam Sarker, another former scientist at the icddr,b said IV (intravenous) fluid was the golden standard for diarrhoeal diseases before the development of ORS, but the fluid was available mostly in the developed world.
Therefore, worldwide diarrhoeal diseases caused millions of deaths in the developing world. From that perspective, development of ORS, which was known as "Dhaka Saline", has made radical improvement in the treatment of the disease, which leads to fatality if not treated timely.
"We deeply mourn the demise of Dr Rafiqul Islam, a dedicated scientist," he said.