Running for Ducsu Polls: Eligibility crisis
Only five out of 24 top leaders of six major student bodies are regular students of DU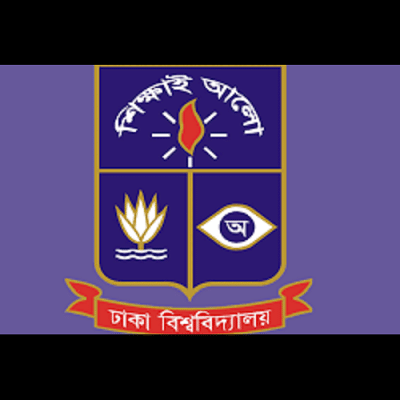 Most of the top leaders of student bodies affiliated with major political parties are not eligible to run in the upcoming Ducsu polls, as per the charter of the student platform.
Two sub-sections of the constitution say only regular students attached to dorms with all their annual subscription fees paid can become members of the Dhaka University Central Students' Union (Ducsu), which would go to polls on March 11.
Dhaka University, the country's first university, currently offers four-year bachelor's degree and one-year master's degree at 83 departments and 12 institutes.
Without becoming an irregular student, a student can complete graduation and post-graduation in eight years (bachelor's in six years and post-graduation in two years).
"Those currently doing honours or masters within the eight-year timeframe can be members and candidates," said Prof Mizanur Rahman, convener of a committee formed to amend the Ducsu constitution.
The law professor noted that students of private courses, like evening or executive, cannot be Ducsu members.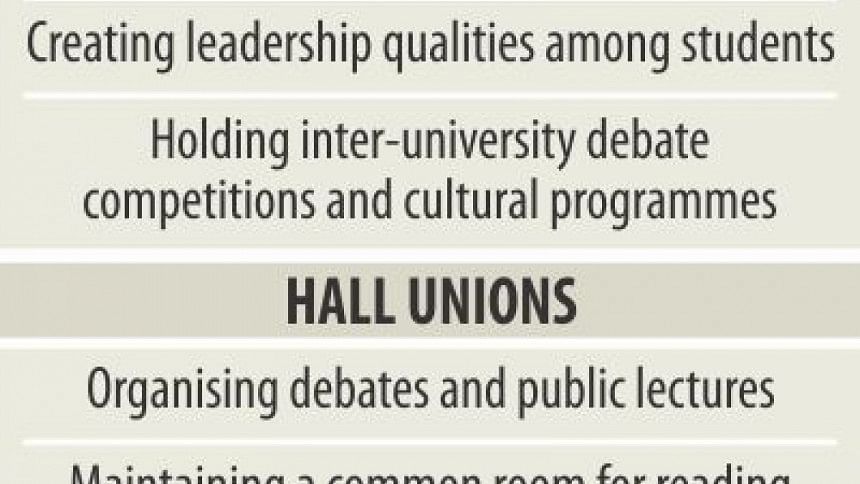 Looking into six major student bodies, it was found that only five out of 24 presidents and general secretaries were regular students of DU. 
Rezwanul Huq Chowdhury, president of the pro-Awami League student body Chhatra League, got admission in DU in 2008-09 academic session while General Secretary Golam Rabbani in 2007-08.
Sanjeet Chandra Das, president of Chhatra League DU unit, got admission in 2009-10 academic session. General Secretary of the body Saddam Hossain got in 2011-12.
All of them are students at the Department of Law.
Of the four leaders, Saddam may get a chance to run as he had study gaps and is in honours third year now.
Al-Mehedi Talukder, president of pro-BNP Chhatra Dal of DU unit, got admission in the Department of Accounting and Information Systems in 2002-03 while General Secretary Abul Bashar Siddique got in Pali and Buddhists Studies Department in 2003-04 session.
Rajib Ahsan, president of Chhatra Dal central unit, entered the university's Bangla department in 1995-96 session while General Secretary Akramul Hasan got admission in accounting the following session.
None of the four leaders will be allowed to run.
GM Zilani Shuvo, president of Bangladesh Chhatra Union, the student body affiliated to the Communist Party of Bangladesh, got admission in Dhaka Polytechnic Institute in 2009-10 session while General Secretary Liton Nandi got enrolled in the Institute of Education and Research of DU in 2007-08.
President and general secretary of the union's DU unit -- Fayez Ullah and Rajib Das -- will be able to run. They got admission in the university in 2010-11 and 2013-14 sessions.
Samajtantrik Chhatra Front President Imran Habib is an alumnus of Bangladesh University of Engineering and Technology (Buet) while General Secretary Nasir Uddin Nasir completed post-graduation at DU in 2008-09 session.
President of Samajtantrik Chhatra Front's DU unit Alamagir Hossain Sujan is currently doing his M Phil in International Relations at the university.
General Secretary Rajib Gandhi Roy is a current student of Drawing and Painting department at the Faculty of Fine Arts.
Neither Alamgir nor Rajib is eligible to contest the polls as the Ducsu constitution prohibits them from doing so. Those pursuing bachelors, M Phil and PhD in fine arts can be voters only, not candidates.
President of Chhatra Front (Marxist) Masud Rana is a student of Jagannath University and General Secretary Rashed Shahriar is a student of DU who got in in 2006-07 session.
President of the front's DU unit Pragati Bormon Toma has completed post-graduation while General Secretary Salman Siddique is pursuing post-graduation and thus would get a chance to run.
Golam Mostafa, president of Bangladesh Chhatra Federation, student front of Ganosamhati Andolon, is a student of Rajshahi University. General Secretary Jahid Sujan completed graduation from Government Tolaram College in 2016 and enrolled in the Department of Printing and Publication Studies at DU in 2017-18 session. Since it's a private programme, he would not be a voter.
President of the Federation's DU unit Umme Habiba Benojir got admitted to the Statistics department in 2010-11 session. Acting General Secretary Ashraful Haque Ishtiaq, a current student of law who started in 2013-14 session, can contest the polls.
Some of the leaders suggested amending certain sections of the constitution.
"Since no Ducsu polls took place in the last 28 years, the authorities should announce academic sessions. Leaders belonging to that timeframe only would be considered eligible then," said Chhatra League leader Sanjeet, expressing his desire to run.
Chhatra Federation's Umme Habiba echoed his views.