Parents get to bury Lakingme after 25 days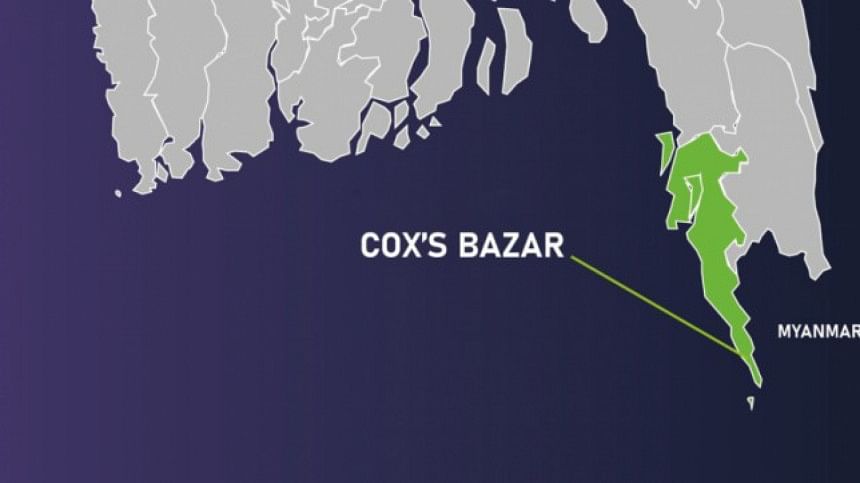 The family of Lakingme Chakma finally received her body yesterday, 25 days after her mysterious death, and buried her in Ramu upazila of Cox's Bazar.
Wing Commander Azim Ahmed of Rab-15 said they handed the body to her parents in line with a court order.
During the investigation of the case, filed over the alleged abduction of the girl, the Rab found that Lakingme was an underage girl, said Azim. "We scrutinised her birth certificate, medical report and other documents and found that she was an underage girl."
Sixth grader Lakingme was allegedly abducted from her home in Shilkhali Chakma para of Teknaf on January 5 last year. According to her birth certificate, she was 14 years and 10 months old on that day.
Her father Lala Aung Chakma said they went to Teknaf Police Station to file a case, but then OC Pradeep Kumar Das, accused of killing Maj (retd) Sinha, refused to record it. Lala filed a general diary as per the OC's suggestion, but police didn't take any action in this regard.
"I filed a case with Cox's Bazar Women and Children Repression Prevention Tribunal on January 17 last year," he said.
The accused abductors are: Yasin, 22, Md Isa 26, Abuiya and four-five unidentified people.
The Police Bureau of Investigation (PBI) was tasked with the investigation of the case.
At least five witnesses in their statements to PBI said Lakingme was picked up from her house. This newspaper has obtained the copies of the statements.
The PBI, however, submitted the probe report to the tribunal on August 9 stating that the allegation of abduction was not found to be true. One of Lakingme's relatives saw her with her friend Nasima Aktar, and the latter's friend Riaz at a garden in Teknaf on January 5 last year. Lakingme then went to an unknown place for fear of possible consequences, added the report.
Police on December 10 called Lala Aung to visit Cox's Bazar Sadar Hospital morgue to identify his daughter's body. Accordingly, he went to the hospital and identified the body.
Law enforcers, however, did not hand him the body on that day saying that the girl was married to one of her alleged abductors who managed a "birth certificate" that says she was 18.
Lala Aung alleged that his daughter was abducted, converted and later murdered. He demanded exemplary punishment of the abductors and killers.
Ataullah, who claimed to have married Lakingme, along with some others took her to the hospital around 1:30pm on December 10. Doctors at the hospital declared her dead around the same time, said Sub-Inspector Abdul Halim of Cox's Bazar Sadar Police Station.
Ataullah told police that his "wife" fell sick after taking poison at home.
The tribunal on December 15 directed the Rab to investigate the case after the plaintiff filed a no-confidence petition over the report.
Yesterday, Lakingme's burial was completed at Ramu Jadimura Bouddha Mahasashan following Buddhist rituals, said her cousin Kyaw Ching Chakma.