Lost in Bangladesh, found in India
Woman suffering from bipolar disorder found at a West Bengal hospital a decade after she went missing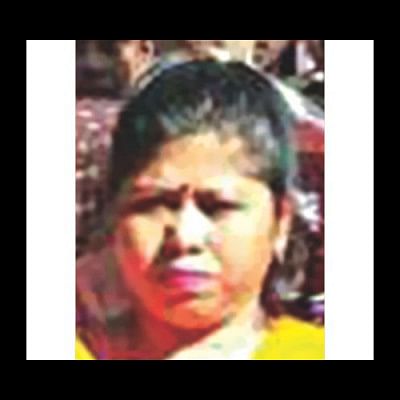 Ten years ago, a woman of Jamalpur with bipolar disorder, a mental condition, went missing. For three years, her loving mother had frantically searched through every inch and corner of Jamalpur and Dhaka for her daughter, but to no avail. Nonetheless, the mother never once lost the hope in her heart.
Her hope and her faith were both to be rewarded. A week ago when she came to know that her daughter had been under care at Bahrampur Mental Hospital, a government mental health centre in Murshidabad in the Indian state of West Bengal, she burst into tears of joy and relief. "My daughter cannot remain missing for ever; she will surely come back to my heart one day."  The 85-year-old father of the woman could not speak and merely stared into the distance, overcome by emotions.        
The missing woman is Mursheda, now 40, daughter of Nomej Uddin Nonda and Sahara Begum of Paschim Brahmanpara village under Melandah upazila of Jamalpur.
Her parents said that 25 years ago at the age 15, Mursheda was married to Haibar Sheikh, son of late Shaha Ali, of the neighbouring village of Gujamanika under the same upazila.
After the marriage, she had been tortured mentally and physically for 13 long years by her husband and in-laws over family affairs. By that time, she had become the mother of two daughters and a son.
At one stage of her troubled 13-year long conjugal life, she developed bipolar disorder. One and a half years later, she was forced to return to her parents' house and was later divorced by the husband, her mother Sahara said.
During this trying period, she continued to live with her parents. After five or six months, Mursheda suddenly went missing and was not spotted elsewhere in the country for 10 whole years. "My daughter's mental state deteriorated as she was tortured at her in-laws' house for years," her mother said. 
"Soon after the divorce, my son-in-law, Haibar Sheikh, married again and he, along with my grandchildren, settled in Dhaka," she added.
Mursheda was first found roaming in a street of Burdwan of West Bengal in early 2013. Burdwan police rescued her and got her admitted to Bahrampur Mental Hospital in Murshidabad on January 5, 2013, said Prashanta Chowdhury, superintendent of the mental hospital.
Since then, she had been undergoing treatment under Dr Biswajit Sinha, a psychiatrist of the hospital. With proper treatment and nursing, Mursheda began showing improvements in her mental health within a short time, the superintendent told The Daily Star.
And within two years, her mental condition developed to a satisfactory level, Prashanta quoted Biswajit Sinha as saying.
Then, a non-government mental health organisation, Anjali, which provides additional and intensive mental support to the in-patients of the hospital, started providing different kinds of mental therapy like music, dance, yoga, stitching and counselling to Mursheda, said Swatilekha Dhar Gupta, a music therapist of Anjali.
"The organisation has been helping Mursheda for three years and we have already succeeded in developing her mental health to a level where she is now able to integrate with the mainstream society again," Programme Manager of Anjali, Sananda Gupta, told The Daily Star.
"With the help of Jamalpur correspondent of The Daily Star, we have identified her parents who live in Jamalpur of Bangladesh and want to send her to her parents who are eagerly waiting for their daughter's return," she said.
"We are not concerned with how a woman in her mental state crossed the border, but our primary concern now is how we can deal with the issue of sending her back home. For that, the higher authorities concerned of the two states should come forward to settle the issue," she added.
Back in the hospital, Mursheda is seen frequently crying, yearning to return to her parents. The parents too await the return of their daughter waiting for the reunion that has already been a decade in the making.