Bangladesh EU Film Festival underway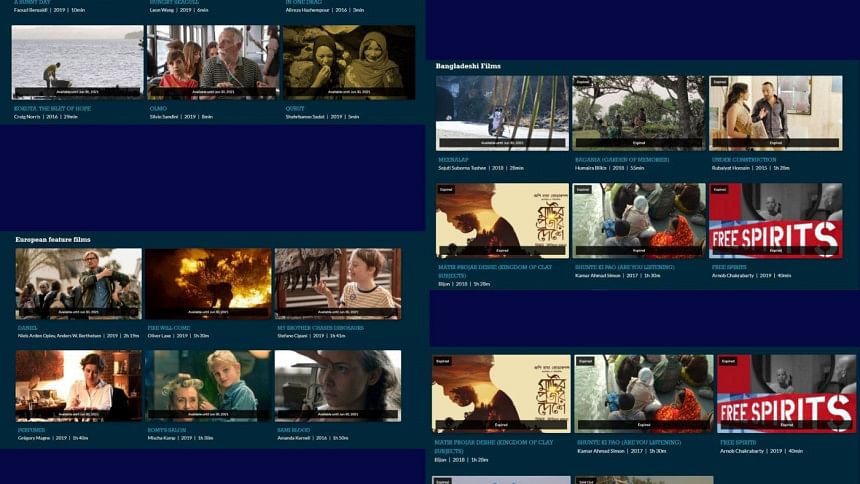 Celebrating Bangladesh's 50 years of independence, the European Union (EU) launched the first Bangladesh EU Film Festival (BEUFF). It was inaugurated on the 9th of June and will continue till the end of the month. The festival illustrates the cultural interchange between EU and Bangladesh. The eight Bangladeshi films being exhibited at BEUFF are by young, talented filmmakers. All 23 films are available free of cost throughout the festival to all audiences residing in Bangladesh.
Ambassador of EU Delegation to Bangladesh remarked, "With this festival, we are launching a new chapter of EU-Bangladesh cultural exchange, focusing on many important issues that are already part of our mutual cooperation: the empowerment of women and girls, climate change adaptation, safe migration, sustainable reintegration of refugees, and good governance."
The Bangladeshi films are: "Meenalap" by Sejuti Suborna Tushee, "Bagania" by Humaira Bilkis, "Bangla Surf Girls" by Elizabeth D Costa, "Free Spirits" by Arnob Chakrabarty, "Matir Projar Deshe" by Bijon, "Under Construction" by Rubaiyat Hossain, "Shunte Ki Pao" by Kamar Ahmad Simon, and "No Dorai" by Taneem Rahman Angshu.
BEUFF also showcased seven European movies, one for each EU Member State represented in Bangladesh, which have all been subtitled in Bangla. The EU feature films are: "Fire Will Come" (Spain), "The Audition" (Germany), "My Brother Chases Dinosaurs" (Italy), "Perfumes" (France), "Sami Blood" (Sweden), "Romy's Salon" (Netherlands), and "Danie"l (Denmark). There are nine short films: "A Sunny Day", "Hungry Seagull", "In One Drag", "Kokota: The Islet of Hope", "Olmo, Qurut, Tant de Forets and Tua Ingugu".
Elizabeth D Costa, Director of "Bangla Surf Girls", shared, "My experience being a part of BEUFF 2021 has been nice and I would like to thank the team, who are working relentlessly to make this festival a success but on the other hand, I miss attending festivals where people can interact and see audience's expressions." She added, "I encourage everyone to watch all the films from the festival. To be the change let's be part of the change and work hand in hand."
Organisers of BEUFF emphasised on how this film festival wanted to feature female filmmakers particularly. Rubaiyat Hossain, Director of "Under Construction" spoke about her journey. "During my first film 'Meherjaan', I worked with a male dominated crew," she said. "Moving forward, while making 'Under Construction' and 'Made in Bangladesh', I began to hire more female crew members. It is promising to see how so many women are seeking each other out and networking to make progress in this line of work."
Alongside the film screenings, the EU and its Member States are also launching two Team Europe Initiatives in the framework of BEUFF: Decent Work, and Green Energy Transition.
The author is a freelance journalist and a marketing student at North South University. Email: [email protected].