Witherspoon feted by American Cinematheque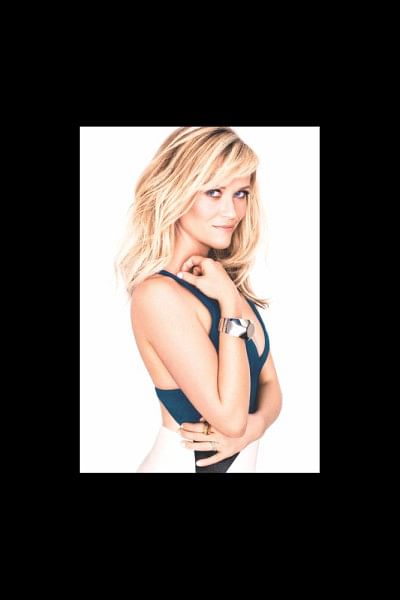 The American Cinematheque honored Oscar-winning actress Reese Witherspoon and DreamWorks Animation honcho Jeffrey Katzenberg at the organisation's annual fundraising gala Friday night at the Hyatt Regency Century Plaza.
Witherspoon received the American Cinematheque Award, reserved for an extraordinary artiste currently making a significant contribution to the art of the Moving Picture. Recent honorees have included Matthew McConaughey, Jerry Bruckheimer, Ben Stiller, Robert Downey Jr., Matt Damon and Samuel L Jackson.
In addition to her award-winning work in front of the camera, Witherspoon has taken bold strides spearheading projects like her own starring vehicle "Wild" and David Fincher's "Gone Girl" last year, as well as the comedy "Hot Pursuit" with Sofia Vergara and the upcoming television series "Big Little Lies" with Nicole Kidman.
Praises galore for both her on-screen prowess and strong feminist spirit from colleagues McConaughey, Jennifer Aniston, director Alexander Payne, Kate Hudson and Jennifer Garner.
Witherspoon is the first woman to win the American Cinematheque Award since Julia Roberts in 2007, and only the fifth to receive it in the gala's 29-year history.

Source: Variety