"Deadpool" trailer wows Comic-Con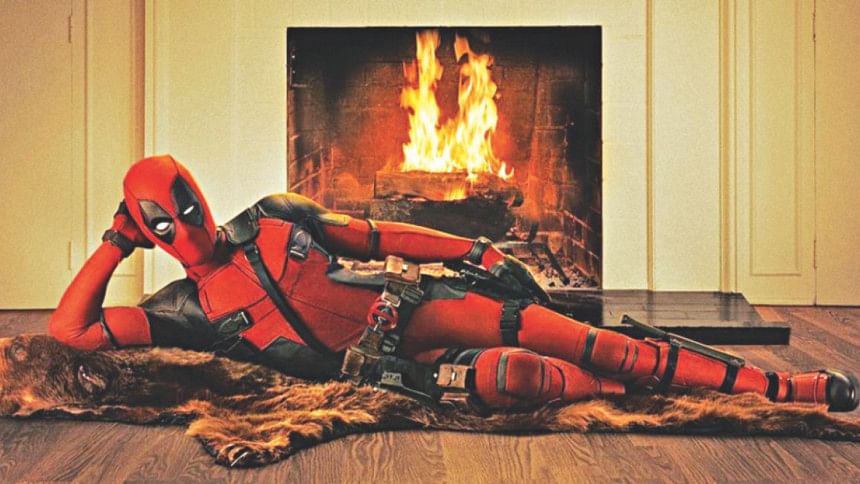 Ryan Reynolds' superhero slump may be over. Not only had the actor been trying to shed the disappointment of "The Green Lantern" since 2011, Reynolds had also been eager to get his X-Men spinoff, "Deadpool" into theatres for over a decade. But for just a few minutes on Saturday night, the 38-year old actor was able to put the past behind him.
The first trailer for "Deadpool," his R-rated superhero film, received a long standing ovation at Comic-Con, along with "One more time!" chants from the buzzing fans in Hall H. Reynolds and director Tim Miller, looking genuinely stunned, gave each other high fives as they took their seats to watch it again.
"For one I think it's an absolute miracle that a studio let us make 'Deadpool' let alone a Rated-R 'Deadpool'," Reynolds said of Fox's willingness to greenlight the film.
The "Deadpool" trailer, set to premiere this week online, featured explosive action sequences, several f-bombs, and even a sex scene.
Joining him onstage were co-stars TJ Miller, Morena Baccarin, Brianna Hildebrand, Ed Skrein and Gina Carano.
"(It's) the most faithful adaptation of a comic book to a movie I've ever seen," Reynolds said of the film, which opens Feb. 12, 2016. "I've only ever done one other proper, actually not proper, superhero movie," he said, throwing shade on "The Green Lantern", which stumbled at the box office.

Source: Variety