Lakshyapar's monsoon session held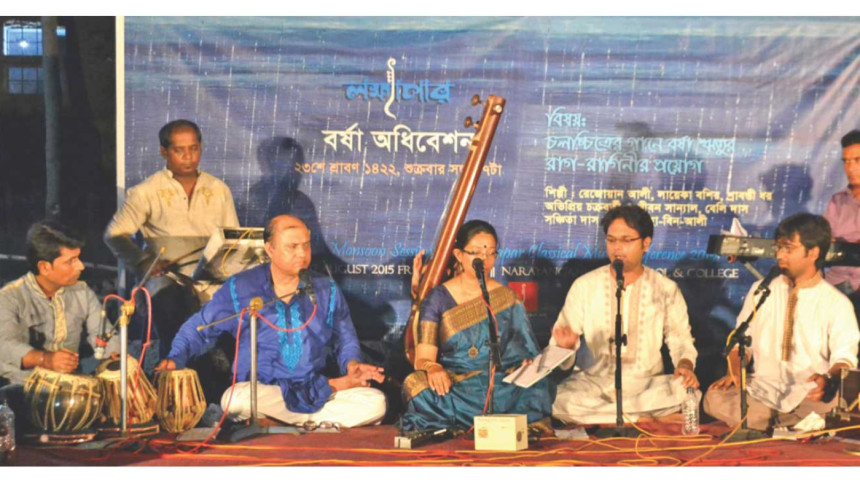 Lakshyapar continues their efforts in popularising classical music by not just taking the high art-form to the masses, but also taking the masses to it. They believe that by nature and by the influence of popular music, people will have the essence of raga music in their subconscious minds.
This is why Lakshyapar intends to bring out the latent potential to a growing state of consciousness. The monsoon session of Lakshyapar Classical Music Conference-2015 was arranged with the same objective. The topic was "The influence of Monsoon Ragas in Film Songs".
Rezwan Ali, a Chhayanaut guru and Jagannath University teacher, delivered the demonstration lecture among seven of his disciples. The programme was structured on six clusters based on several ragas -- Megh, Mian Ki Malhar, Gaur Malhar, Sur Malhar, Desh, and Jaijaivanti. The raga improvisations, rendering of bandish and singing the film songs were jointly performed by Layka Bashir, Shrabanti Dhar, Sanjiban Sanyal, Abhipriya Chakrabarti, Beli Das, Sanchita Trisha and Talha-bin Ali.
Broadcast live via Radio Lakshyapar, Radio Narayanganj and Radio Nree, the programme was sponsored by FB Fashion.