Saving the Environment as a Career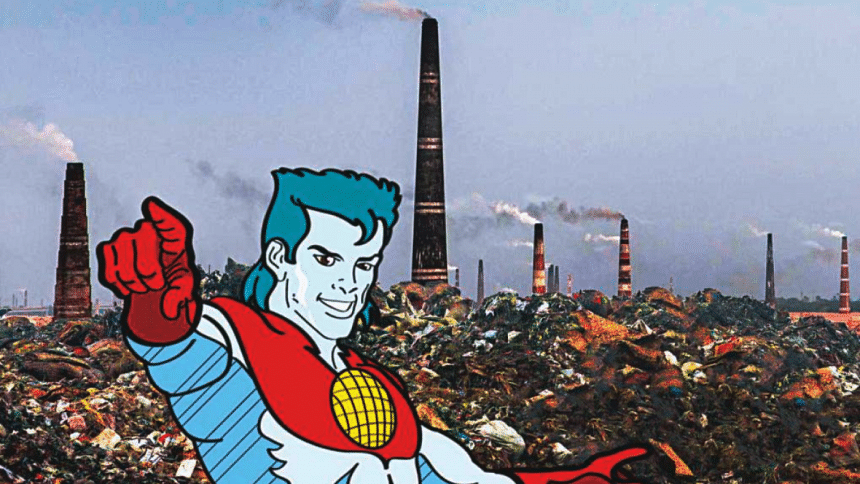 I still remember the day I broke the news to my parents about majoring in Environmental Science. With a couple of void stares, head shakes and general indifference, came the most commonly asked question Environmental Science students face, "So what will you eventually do, clean Cox's Bazar?"
Twelve semesters and four years later, I didn't really blame my parents for being uninformed. People almost everywhere are somewhat oblivious to the significance of Environmental Science and Management as an academic discipline since not much is ever discussed about its prospects.
Raisa Bashar, a graduate of and lecturer (on study leave) at North South University, who did her master's through Commonwealth Scholarship from the prestigious Durham University, UK, said, "Until recently, the global population has only used natural resources and harmed the environment in the process. 'Environmental education' was not considered a thing because jobs didn't require people to value nature. Fortunately, we have realised the need to sustain natural resources and resolve environmental issues for the sake of our own survival. Thus, learning about the environment has become imperative."
Following are some of the reasons for majoring in Environmental Science and Management:
WE NEED TO ACT (NOW)
Climate change is currently one of the most alarming issues affecting the world. No matter how frequently certain people claim that it is a "hoax", this anthropogenic disaster is indeed unfurling at an alarming rate, with Bangladesh being one of the most vulnerable countries. It is the most urgent threat facing our entire species; we need to work collectively and stop procrastinating. In order to do so, a sound understanding of climate change and natural disasters is vital. This vision led to the induction of Bangladesh's first Department of Environmental Science and Management (ESM) at North South University (NSU) in 1994.
MORE PRACTICAL
Environmental Science and Management is an interdisciplinary field. It focuses on science, technology, human interaction and so on in an environmental framework – providing a plethora of interesting professional opportunities. While it isn't a "conventional" discipline such as Biology, Chemistry, Geology, or Physics, it offers more understanding of how these interact with each other in the context of environment. Positions that would once go to say, a chemist or a biologist, would now be considered more appropriate for an Environmental Science graduate due to the subject's multi-faceted nature.
Academics tend to believe that whatever they study is the centre of the universe, forgetting the myriad perspectives that exist in the real world. Environmental Science and Management involve sciences and their practical applications, as well as the role humans play in the state of the planet. It involves incorporating knowledge of Engineering, Chemistry, and Geology, into classes that teach Policy, History and Economics. An imperative part of the major is helping one prepare to deal with divergence in the anthropogenic side of science and management – something not taught in traditional majors.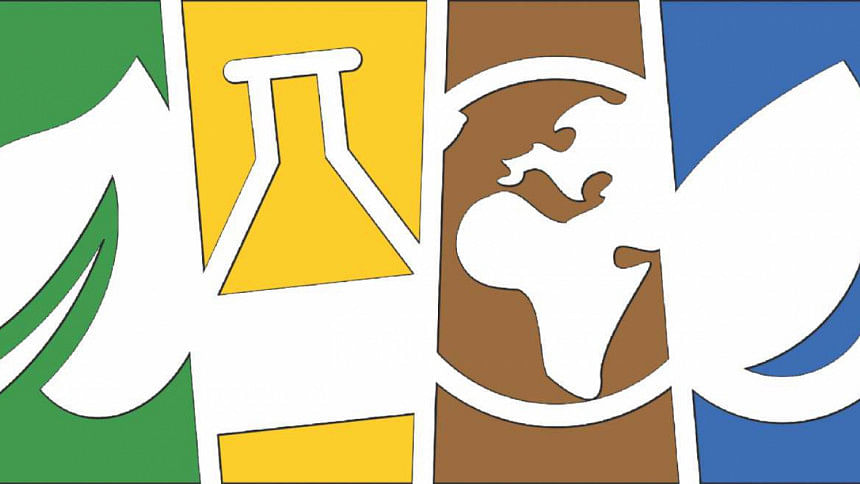 ATTRACTIVE OPPORTUNITIES
Having a bachelor's degree in Environmental Studies unlocks the trail to exciting post-graduation opportunities. There are a number of useful master's and PhD curriculums such as Sustainability, Environmental and Natural Resource Economics, Sustainable Energy, Systems Innovation and so on. Since Environmental Science and Management is still relatively new as a major, it is more associated with working upon graduation, or continuing onto another specialty.
Because it's still relatively more recent as a subject and not many major in it, the competition for attaining scholarships – such as Fulbright, Commonwealth and Chevening – in post-graduation programmes is not cut-throat. ESM, NSU, in 2016 alone, had 5 students who received such scholarships, making the department and the country proud.
IT'S ACTUALLY COOL
Yes, your friends may laugh at you at first and consider your major "boring" but I swear, when they see your Snapchat stories and Facebook updates about all the wonderful places you're visiting for study tours and all the memories you're making with your friends in various parts of the country and the world, you'll have the last laugh.
IT'S A GREAT CAREER OPTION
According to the United States Department of Labor, Environmental Science and Management is one of the fastest growing professions in the US. That doesn't tell you much, except, you probably won't starve, and you have a better chance of finding a job than some of your peers.
Bangladesh, too, is not far behind. All the top organisations – World Bank, the UN or ILO – almost always have vacancies for graduates in this field. The range of jobs may vary from national consultant to programme management officer. 
In fact, it will soon become mandatory for all multinational companies to have an environmental compliance cell. Just imagine how many jobs in this field would be created in Bangladesh alone.
YOU CAN BE YOUR TREE-HUGGING SELF
As it's an interdisciplinary course, it obviously provides various pathways. But more than just a career option, for some people, it's a labour of love. 
Sakib Ahmed, an alumnus of NSU ESM says, "Right now, I am working as a programme assistant in the vulture conservation project of IUCN Bangladesh. I love my work? I mean sure, it is not exactly the cushiest job. I don't think I would evaluate job satisfaction in terms of money; it is after all my passion. I'm serious about my job because I've always wanted to be a conservationist."
IT DOES HAVE REAL VALUE
Engineers may claim to have made the smartphone and made our lives easier but can a smartphone keep you alive if nature is completely and irreversibly destroyed? NOPE. Nature is THE mother; everything else is for and because of it.
So, ignore the head shakes and void stares, recognise the need of the hour and be prepared to study. Because, 
"When the last tree is cut down, 
the last fish eaten 
and the last stream poisoned, 
you will realise that you cannot eat money."
Rafidah Rahman is a teeny-tiny Hulk, she's always angry and she's always hungry. A cynical dreamer and a food enthusiast, she's your everyday entertainment. Correspond with her at [email protected]  or facebook.com/rafidah.rahman.39