Police action at SUST: University students continue nationwide protest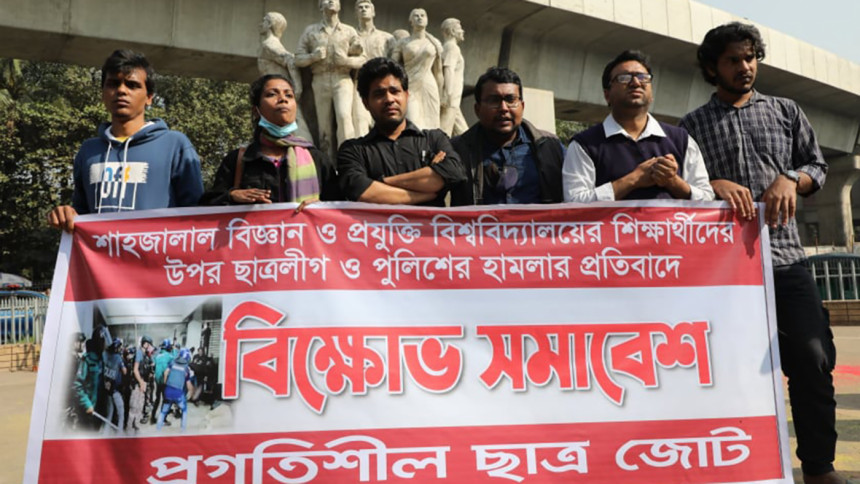 Left-leaning student organisations brought out a procession on Dhaka University campus protesting yesterday's police action on students at Shahjalal University of Science and Technology (SUST).
The organisations, including Pragatishil Chhatra Jote, brought out a procession from TSC around 1:00pm -- also demanding immediate arrest of those responsible for the incident.
After going through several lanes on the campus, the organisations were holding a rally near Ducsu Bhaban till this afternoon when this report was filed.
At the rally, Central President of Chhatra Federation, Golam Mostafa, said, "We are demanding removal of SUST's vice-chancellor. We also demand punishment of Chhatra League and police for attacking students in phases."   
Meanwhile, Barishal University students also held a rally and brought out a procession on the campus protesting police action at SUST.
They demanded safety of all university students on campus.   
In Jahangirnagar University, students formed a human chain on the premises of the university's Shaheed Minar around 12pm.
They demanded student-friendly atmosphere at all universities of the country.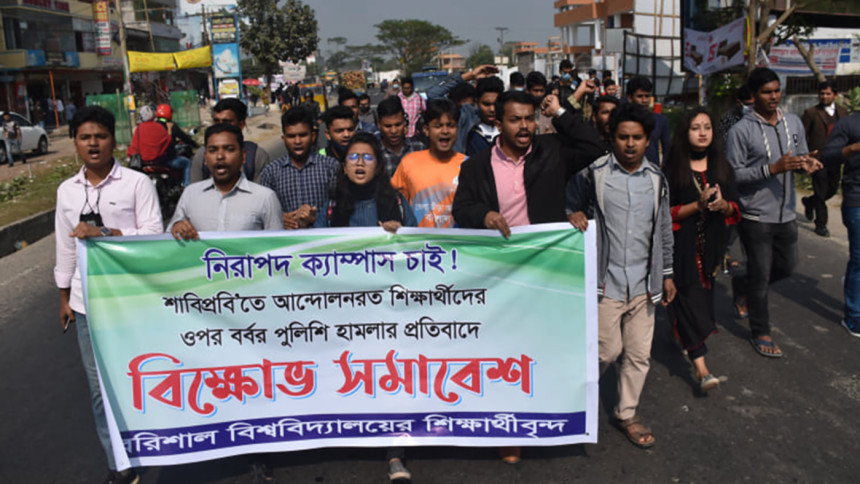 After yesterday's violence at SUST, an emergency syndicate meeting last night suspended all classes and examinations until further notice.
SUST students have been demonstrating and have announced a new three-point demand, which includes the vice-chancellor's resignation for ordering police action against students last night.