Law Opinion
TRIPS patent waiver for COVID-19 vaccines: Is it legally necessary?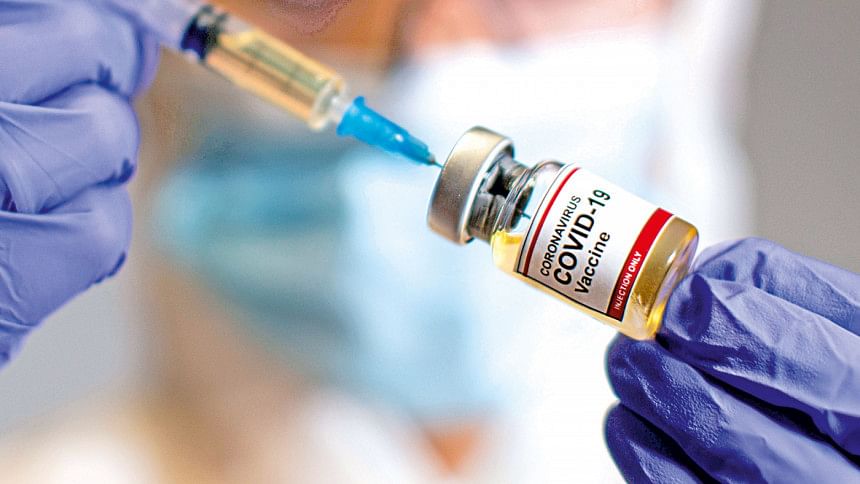 The present COVID-stricken world has been experiencing the devastating impact of this pandemic on human lives, livelihood, and economies with no confirmed end in sight. Quest for its curative vaccine has been developed in record speed. But their distribution has been lopsided creating the 'vaccine divide' and 'vaccine nationalism or hoarding' which is now at the forefront of the global public health debates. In October 2020, several developing countries led by India and South Africa submitted a proposal to the WTO for a temporary waiver of some provisions of the Agreement on the Trade-Related Aspects of the Intellectual Property Rights (TRIPS) relating to the COVID-19 vaccines, medicines, and diagnostic and medical technologies (COVID-19 pharmaceuticals). If such waiver is granted, WTO members can decline to enforce patents or other intellectual property rights (IPRs) relating to COVID-19 pharmaceuticals. The proposal argued that for an effective response to the pandemic and rapid access to COVID-19 vaccines at an affordable price, this TRIPS-waiver is essential.
The WTO could not reach a consensus on the proposal in its 10 December 2020 meeting. It was supported by 100 developing countries and LDCs but opposed by most developed countries. The WTO TRIPS Council delayed the decision pending further talks on the issue in 2021. Since the WTO adopts consensus-based unanimous decisions, it is unlikely that the patent waiver proposal would succeed for want of a consensus. Developed countries with huge pharmaceutical manufacturing capacity have consistently opposed any such waiver in the past (viz HIV, AIDS, and generic drug waivers) as their trade in patented pharmaceuticals has been a rich source of revenues. Hence the current COVID-19 waiver debate has the same old North-South conflict of interest dimension. The waiver debate at the WTO continues endlessly, so do COVID infections and deaths unabatedly. The gravity and intensity of the pandemic calls for alternatives to the waiver as a matter of urgency. Is a specific waiver necessary under TRIPS to procure lifesaving COVID-19 pharmaceuticals? Can the existing TRIPS flexibilities that apply to pharmaceutical products in public heath crises be applied for speedy and affordable access to COVID-19 vaccines?
TRIPS provides several flexibilities to IPRs on pharmaceuticals, such as compulsory licencing, patent extension, and government use for non-commercial purpose (Art 30). Compulsory licence is an authorisation given by a national authority to a private party or public agency to exploit the patented invention without the consent of the patent holder. TRIPS Article 31 states the prerequisites for compulsory licence. TRIPS Article 6 and Paragraph 5(d) of the Doha Declaration on TRIPS and Public Health 2001 (Doha Declaration) also provide the flexibility of 'parallel import' of IPRs protected pharmaceuticals. Through parallel imports, countries in need can import patented products at a very low-cost from third countries. Patent owner's authorisation is not essential in parallel imports as this practice is supported by the principle of international exhaustion of rights. In 2005, this waiver mechanism became permanent in TRIPS Article 31bis which entered into force in January 2017. Now generic drugs produced under compulsory licences can be exported to other countries in need. Once again, 37 rich OECD countries opted-out from Article 31bis obligations. TRIPS Article 73 also forces the patent holders to issue compulsory licences for pharmaceutical products on the ground of 'national security exceptions'. On the grounds of research, innovation, and national security, WTO members can waive the compliance of national and international intellectual property law. Export or import of COVID-19 pharmaceuticals by countries in dire needs to save lives fall squarely within the ambit of above TRIPS flexibilities and 'national security exceptions' caused by the ongoing global public health crisis.
LDCs get transitional waivers for implementing TRIPS (TRIPS Art 66 and Doha Declaration, para 7). LDCs are not obliged to implement or enforce patents protection with respect to pharmaceuticals until 1 January 2033. All WTO members can legally invoke compulsory licencing, including government-use for non-commercial purposes, patent exceptions on the ground of research or national security, the LDC transition provision and parallel imports to ensure that IPRs do not create barriers to access to COVID-19 pharmaceuticals. In the past, different countries have adopted such measures which have largely enabled their national authorities to invoke a TRIPS flexibility for public health reasons to assure access to lifesaving medicines. In the current spike of COVID-19 pandemic, both developed and developing countries have already adopted specific laws, policies, or have issued parliamentary resolutions that authorised their respective authorities to issue compulsory licences or equivalent measures. Some countries have also introduced indemnity against IPRs infringement proceedings and started surveillance through competition laws.
The Doha Declaration has reformed compulsory licencing under TRIPS Article 31 by removing some of its obstacles to the production, exportation, and importation of pharmaceuticals. It affirms the grave public health problems of HIV, AIDS, tuberculosis, malaria, and other epidemics afflicting developing countries and underscores the need for TRIPS to be an integral part of national and international measures to combat these diseases (paras 1-2). It has conceded the necessity of IP protection for the development of new medicines but raised concerns about its effects on prices, often going beyond the ability of poor countries and victims (para 3) as many drug corporations put profits over saving human lives. The Doha Declaration recognises the right of WTO members to adopt measures necessary for their public health. All flexibilities of TRIPS Agreement must be interpreted and applied to support this right and to promote access to medicines for all (para 4). A member has the right to grant compulsory licences, choose the grounds of such licences, and determine what constitutes its national emergency or circumstances of extreme urgency in granting compulsory licences. Public health crises like HIV, AIDS, tuberculosis, malaria, and other epidemics constitute national emergency or circumstances of extreme urgency (para 5). It allows compulsory licences to override pharmaceutical patent right to protect public health.
TRIPS Article 73(b)(iii) sets out the security exceptions that WTO members can exercise to defend their non-compliance with TRIPS. This TRIPS provision permits a country to take 'any action which it considers necessary for the protection of its essential security interests' during the 'time of war or other emergency in international relations'. The rapid infectious spread of COVID-19 and its super-spreader variants worldwide has resulted in international emergency during which a country is entitled to protect the lives of its vulnerable citizens as an integral part of its 'essential security interests' under TRIPS as one of the measures to tackle COVID-19. Very recently, two WTO panels have shed some light on the issue and favoured the defence of 'national security' causes for non-compliance of TRIPS and IPRs. It would imply that TRIPS security exception provision can be invoked to suspend the enforcement of patent rights to facilitate either the importation or local production of COVID-19 vaccines. 
The act of a country that secures vaccine doses for its population and prioritises its domestic markets before they are made available in other countries is called vaccine nationalism. COVID vaccine nationalism is very aggressive as wealthiest countries have secured more than half of the available vaccines, 3-9 times more than their needs. Japan has pre-ordered COVID-19 vaccine doses for more than four times its population. High-income countries currently hold a confirmed 4.2 billion doses for 14% of the world population, while low and-middle-income countries with the remaining 86% population hold only 670 million doses. At current rates, more than 85 poor countries will not have significant access before the end of 2023. In 70 lower-income countries, only one in 10 will be vaccinated within 2023. The UN Secretary-General cautioned, till February 2021, 10 rich nations have used 75% of all vaccines produced when 130 developing countries and LDCs have not yet received a single dose (sources: European Pharmaceutical Review 19 January 2021, Duke Global Health Innovation Centre 8 February 2021, BBC News 22 January 2021, Al Jazeera 17 February 2021). On the face of the rise of 'vaccine nationalism' by different countries, the use of TRIPS flexibilities would be a legitimate alternative to combat COVID-19 pandemic.
The scope of the Doha Declaration should not be read unrealistically by limiting it to the treatment of only known contagious diseases mentioned in the Declaration. It should be understood, interpreted, and applied holistically to all known and unknown contagious diseases. TRIPS flexibilities must inclusively include relevant drugs, vaccines, technical processes, and equipment essential to address the public health crises caused not only by known diseases but also by unknown potential diseases, such as bird flu, Ebola, and COVID-19 which were unknown at the time of the Doha Declaration. The US itself advanced such a broad understanding of the TRIPs patent flexibilities when it embarked on the mass production of antibiotics to fight its Anthrax crisis in the post September Eleven period. Bayer held the patent for Ciproflaxacin, the main drug for the treatment of anthrax. Yet generic manufactures were raised under compulsory licences in the US and Canada as a means of guaranteeing the steady supply of cheap versions of the drug to the North American public.
The new WTO Director General has suggested to use existing TRIPS flexibilities, particularly compulsory licencing, by WTO members with drug manufacturing capacity to speed up mass production of COVID-19 vaccines. These flexibilities should afford WTO members enough scope to override any pharmaceutical patent compliance requirements for fair and even distribution of COVID-19 pharmaceuticals to save lives and economies by combating the pandemic across the world. In this pandemic, COVID-19 vaccine must be seen as a global public good to override private IPR for collective benefit of humankind. Patent-free universal COVID-19 vaccination in the spirit of humanity and WTO multilateralism is the reasoned internationalism of the day.
The writers are Professor Emeritus, Macquarie Law School, Macquarie University, Sydney, Australia and Lecturer in Law, Macquarie Business School, Macquarie University respectively.