Tapped phone led 'ring leader' to his death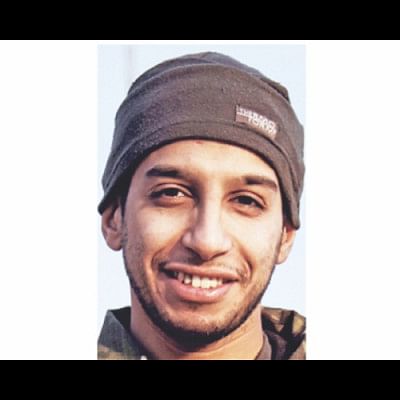 The top suspect behind last week's Paris attacks was watched by police being led into a building by a woman suicide bomber the evening before they both died there during a raid by special forces, a police source said yesterday.
Police had been tapping the phone of Hasna Aitboulahcen as part of a drugs investigation and were able to track her down to the Saint-Denis suburb north of the French capital.
They watched the 26-year-old take Abdelhamid Abaaoud, suspected mastermind of the Nov 13 bombings and shootings that killed 130 people, into the building where both died early on Wednesday morning.
She detonated a suicide belt during the seven-hour police assault on the building, where officials said a third unidentified person died with them. Aitboulahcen may be Abaaoud's cousin.
Once they learned Abaaoud was in France from Moroccan officials, French police focused on Aitboulahcen, a woman with links to him whom they were already trailing.
In response to the attacks, police carried out raids across France for a fifth night. A bill to extend a state of emergency until February and give the police new powers goes before the upper house of the French parliament later on Friday.
So far, police have searched 793 premises, held 90 people for questioning, put 164 under house arrest and recovered 174 weapons including assault rifles and other guns, the Interior Ministry said on Friday.