Portugal's president calls early election by January 2022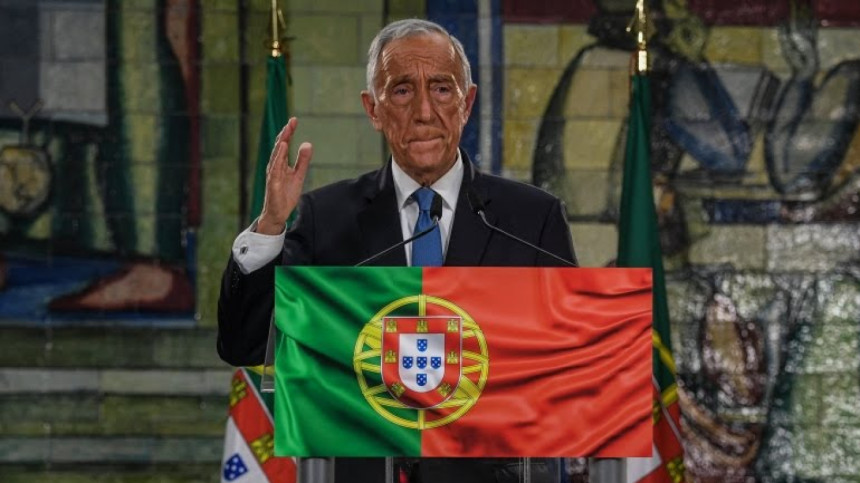 Portugal is in the midst of a political crisis over the proposed national budget for 2022, with early elections expected in January.
The Portuguese President Marcelo Rebelo de Sousa made the announcement on November 5.
"A week and a day after the rejection of the 2022 budget, I would like to inform you that I have decided to dissolve the Assembly of the Republic and hold elections by January 30, 2022," Marcelo Rebelo de Sousa said to the nation from the Presidential Palace Palacio de Belem in the capital Lisbon.
The president said that he had listened to all parties, including parliamentary representatives, as required by the constitution, and that the state council had also expressed support. Parliament has decided to dissolve based on a majority vote and after a thorough analysis of the economic, social, and financial situation.
Last week, the Portuguese parliament rejected the proposed budget. The minority Socialist Party PS failed to hold talks with members of other parties in Parliament earlier this week. The budget received 117 votes against it -- 108 votes in favour, and 5 abstentions.
Previously, it was thought that the budget would be impossible to pass because Portugal's left-wing parties had abandoned the government. This has resulted in political unrest in the post-Covid period.
Prime Minister Antonio Costa said, "I have done everything I can to get the proposed budget approved."
The exact date of the election will be announced at a press conference, according to local media reports, but everyone believes it will be held on January 16 if all political parties agree.
According to political analysts, Portugal's current situation is putting the country in a vulnerable position, with the upcoming budget likely to be approved only in February or March next year.
According to the poll, the ruling Socialist Party will win again, but not with the needed majority. Because those in power are concerned about the rise of the right-wing in Portugal.
Right-wingers are expected to gain a significant number of seats, which could be a major challenge in forming a government.
Such political uncertainty in the country, which is known as the European Union's "Land of peace," is deeply concerning to its residents.