California twins born in different years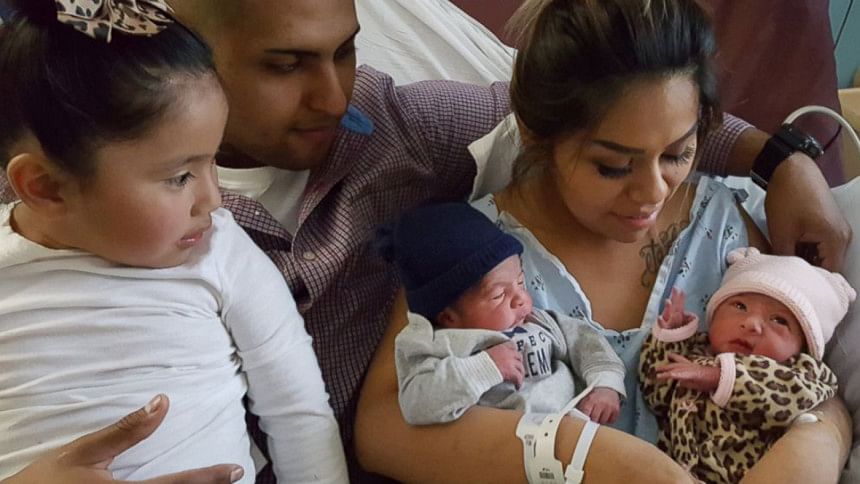 A pair of twins born in San Diego will forever share different birthdays -- and different birth years, reports ABC News.
Maribel Valencia, 22, gave birth to daughter Jaelyn at 11:59pm on New Year's Eve, then delivered son Luis two minutes past midnight at the San Diego Kaiser Permanente Zion Medical Center, hospital spokeswoman Jennifer Dailard told ABC News Saturday.
Jaelyn weighed four pounds, 15 ounces, while Luis weighed five pounds, nine ounces, Dailard said.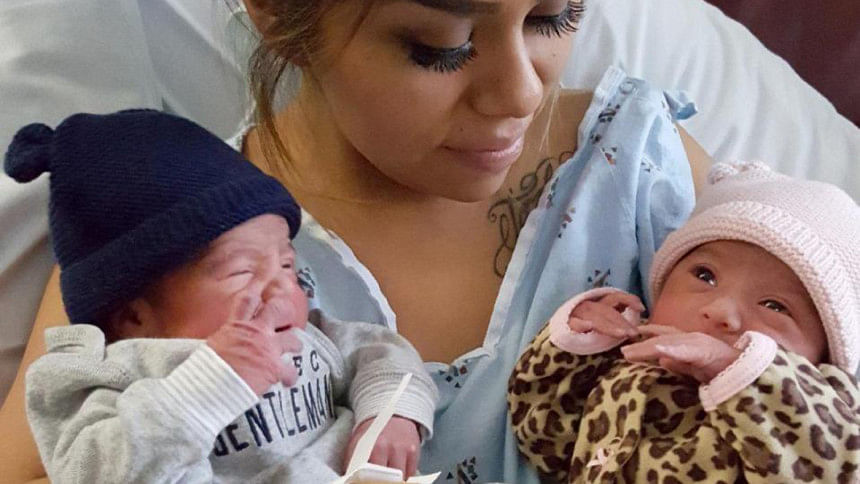 The two new additions join Valenica, her husband Luis and their 3-year-old daughter Isabella, Dailard said.
"It's a big blessing to have two of them, [a] boy and a girl, for New Year's," Luis Valencia said, according to ABC affiliate KGTV in San Diego.