TRIPURA, NAGALAND AND MEGHALAYA POLLS
BJP set to form govt in Nagaland
Congress fails to win a single seat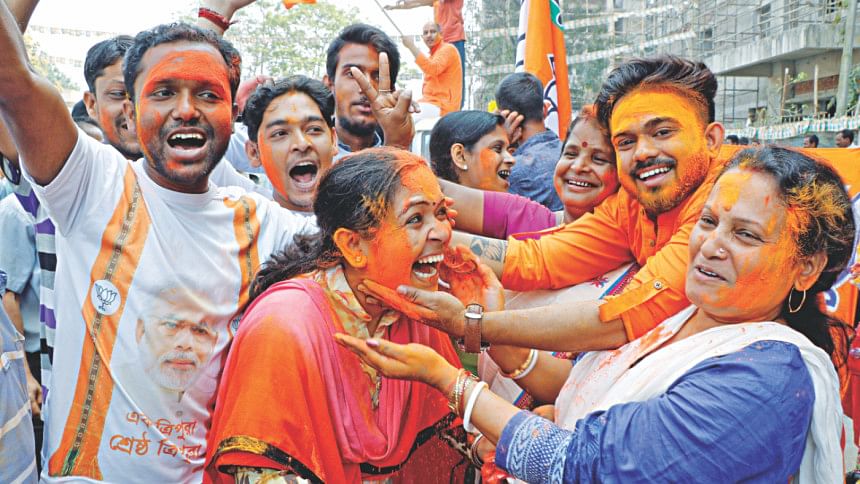 The BJP will form the next government in Nagaland with the help of other parties, Union minister and BJP incharge for the state Kiren Rijiju said, indicating that the party's erstwhile ally NPF may align with it.
Rijiju, who extensively campaigned for the BJP and its ally Nationalist Democratic Progressive Party (NDPP) in Nagaland, said the Congress was no where to be seen as the party has not won a single seat in the 60-member Assembly.
"The BJP will form the government in Nagaland with the help of other parties," he told PTI here.
Asked whether the BJP and NDPP will be in a position to form the next government without the help of party's erstwhile ally Naga Peoples Front (NPF), which won in 17 seats and was likely to win eight others, Rijiju said, "The NPF has already passed a resolution on alliance with the BJP".
The BJP was part of the NPF-led government in Nagaland till the assembly elections but parted ways to join hands with the newly-formed NDPP.
The Union minister of state for home said the BJP's victory in Nagaland was a historic one as people have shown tremendous love and affection for Prime Minister Narendra Modi and reposed full faith in his vision for Nagaland.
Rijiju said the election in Nagaland was a very important one and the dream roadmap of Modi for the Northeast has won the heart of the people.
"A new political landscape lead by BJP is firmly established in the region now. It is good for the Northeast, good for India," he said.