THOSE WE'VE LOST
SURANJIT SENGUPTA 
May 5, 1945 - February 5, 2017
Member of the Parliament and Awami League's advisory council, Suranjit Sengupta was a veteran leader, senior politician, and spokesperson. He resigned in 2012 as second Railway Minister of Bangladesh.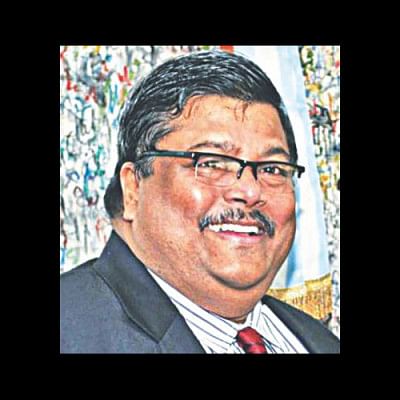 MOHAMED MIJARUL QUAYES
April 2, 1960 - March 11, 2017
Prominent Bangladeshi career diplomat Mohamed Mijarul Quayes was a foreign secretary in the ministry from 2009 to 2012. He was the Bangladesh High Commissioner to the Court of St James's, United Kingdom from 2012 to 2014, and was appointed Bangladesh Ambassador to Brazil in 2014.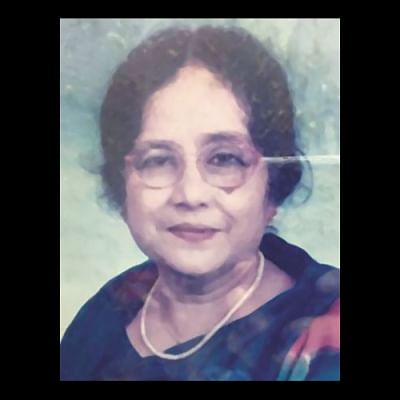 GULSHAN ARA ZUBAIDA
1943  - March 19, 2017
Professor Gulshan Ara Zubaida was an eminent litterateur and poet. A former Chairman of Bangladesh Shishu Academy, she authored over 50 books and was awarded the Ekushey Padak in 2005.
LUCKY AKHAND
June 7, 1956 - April 21, 2017
One of the most gifted singer-songwriters in the Bangladeshi music arena, Lucky Akhand was a musician associated with the band Happy Touch. He composed and gave vocals to many popular songs including Ei Neel Monihar, Abar Elo Jey Shondhya and Amaye Deko Na.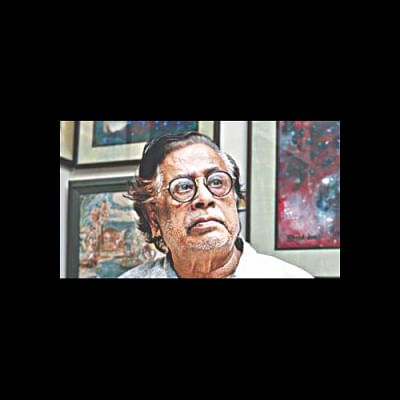 SYED ABDULLAH KHALID
1945 - May 20, 2017
Famed for his work Aparajeyo Bangla, Syed Abdullah Khalid was a sculptor and painter. He was a professor of Faculty of Fine Arts at Dhaka University, and was awarded the Ekushey Padak in 2017.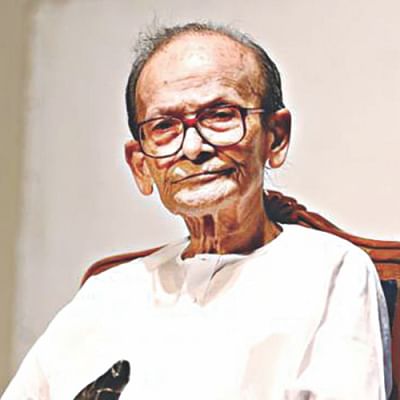 SUDHIN DAS
April 30, 1930 - June 27, 2017
A renowned exponent of Nazrul songs, Sudhin Das was a Bangladeshi musician, researcher and teacher. He helped restore the original works of the national poet and was awarded the Ekushey Padak by the government of Bangladesh in 1988.
FAYZA HAQ
1949 - July 7, 2017
Art critic and journalist Fayza Haq lived an illustrious career with fine arts, classical music, and dance. She had been a part of The Daily Star family since its formative days.
HARUNUR RASHID KHAN MONNO
August 17, 1932 - August 1, 2017
Bangladeshi industrialist and politician Harunur Rashid Khan Monno was the chairman of the conglomerate Monno Group of Industries. 
He was also elected a Member of 
Parliament and a minister of the government 
of Bangladesh. 
ABDUR RAZZAK
January 23, 1942 - August 21, 2017
"Nayak Raj" Razzak was a legendary Bangladeshi actor and film director.Famous for his roles in films like Jibon Thekey Neya and Chhutir Ghonta among others, he won the "Bangladesh National Film Award for Best Actor" five times and was awarded the Independence Day Award in 2015.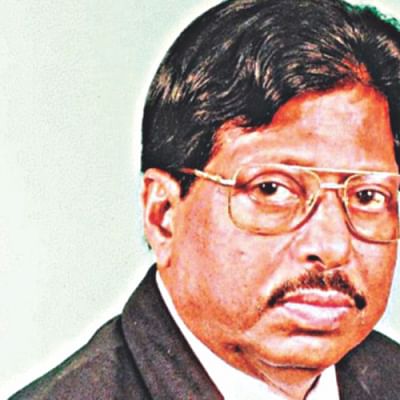 ABDUL JABBAR
November 7, 1938 - August 30, 2017
Legendary singer and freedom fighter Mohammed Abdul Jabbar was best known for his patriotic songs such as Tumi Ki Dekhechho Kobhu Jiboner Porajoy, Salam Salam Hazar Salam and many more. His powerful vocals inspired the freedom fighters during the Liberation War.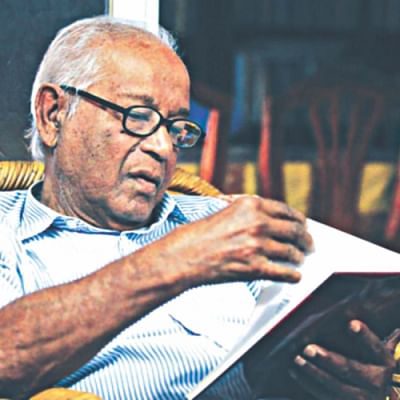 DWIJEN SHARMA
May 29, 1929 - September 15, 2017
Bangladeshi naturalist and science writer Professor Dwijen Sharma was awarded Bangla Academy Award in 1987 and Ekushey Padak in 2015 by the government of Bangladesh for his contribution in language and literature.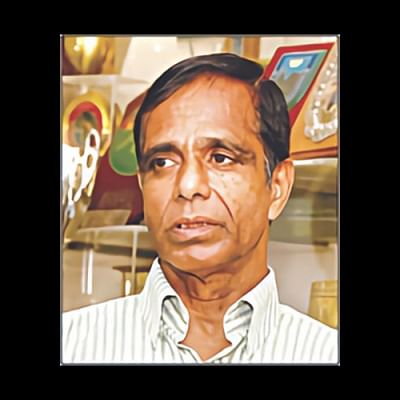 AMALESH SEN
1945 - October 7, 2017
Player-turned-coach Amalesh Sen was a veteran footballer and a member of the Swadhin Bangla football team. A former national player, he also played for and coached Abahani in club level.
FATHER MARINO RIGON
January 5, 1925 - October 21, 2017
Italian-born Bangladesh's honourary citizen Father Marino Rigon took part in the Liberation War in 1971. He dedicated his life to working for the Bangladesh people, and was honoured with Bangladeshi citizenship in 2009.
MK ANWAR
January 1, 1933 - October 24, 2017
Veteran BNP politician MK Anwar was a member of the party's Standing Committee. He became minister twice and served multiple times as a lawmaker.
Faruq Ahmed Choudhury
January 4, 1934 – May 17, 2017
Ambassador Faruq Ahmed, an eminent career diplomat, entered Pakistan Foreign Service in 1956. After Bangladesh's emergence, he served as Deputy High Commissioner of Bangladesh in the UK from 1972-76. During this period, he was involved with the final phase of the negotiations leading to Bangladesh's entry into the Commonwealth. From 1984 to 1986, he served as Bangladesh's foreign secretary after serving in numerous foreign missions.
ABDUR RAHMAN BISWAS
September 1, 
1926 - November 3, 2017
From 1991 to 1996, Abdur Rahman Biswas served as the 11th President of Bangladesh. 
He was also chosen as Speaker 
of the Parliament in 1991.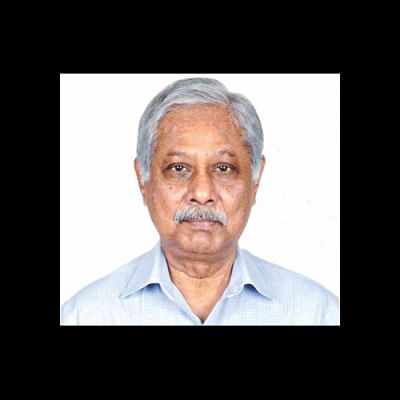 OBAIDUR RAHMAN KHAN
July 1, 1944 – 
December 9, 2017
One of the prominent members of the senior management body, Obaidur Rahman Khan served as the Executive Director of Transcom Group. He was also a member of Executive Committee of Metropolitan Chamber of Commerce and Industries, and former Vice President of Bangladesh Empower Federations.
BARI SIDDIQUI
November 15, 1954 - November 24, 2017
Singer-songwriter and flutist Bari Siddiqui was a household name in the Bangladeshi folk music scene. His popular songs include Shua Chan Pakhi and Amar Gaye Joto Dukkho Shoy, among many others.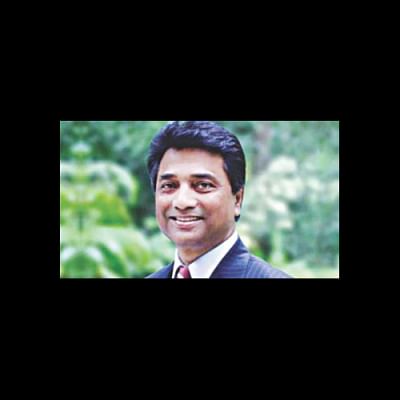 ANNISUL HUQ
October 27, 1952 - November 30, 2017
Annisul Huq was more than just an entrepreneur and television show host. A man of charismatic personality, he was elected the Mayor of Dhaka North City Corporation in 2015, and carried out many developmental projects in the capital city.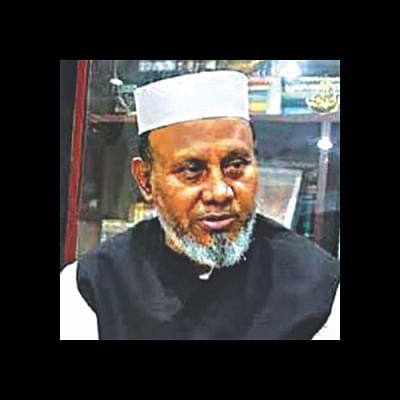 ABM MOHIUDDIN CHOWDHURY
December 1, 1944 - December 15, 2017
A Bangladesh Awami League politician, ABM Mohiuddin Chowdhury served as the Mayor of Chittagong, the second-largest city in Bangladesh. He had held the office for three consecutive terms.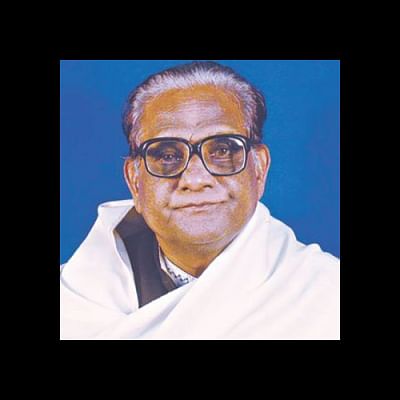 MOHAMMAD SAYEDUL HOQUE
March 4, 1942 - December 16, 2017
Mohammad Sayedul Haque was a Bangladesh Awami League politician and served as the Minister of Fisheries and Livestock of the government of Bangladesh.