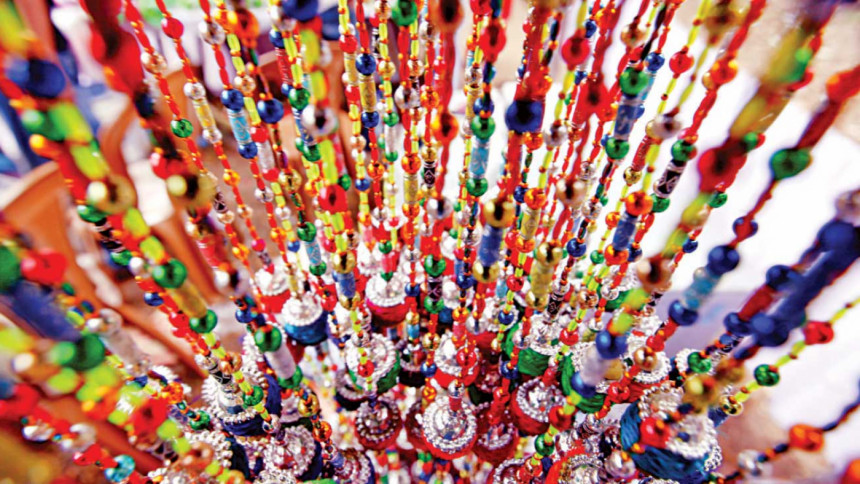 The word 'New' in Greek has two words: Neos and Kainos. Neos signifies outward change or newness, objective change that happens in nature as well as in a person with the chronological stream of time. It is something we cannot avoid. On the other hand Kainos signifies inner change or newness, that is newness in mentality, attitude, values, etc. which happens only with man's constant endeavour to change for the better. Today when we are welcoming the Bangla new year on the first day of Baishakh, the challenge before us is to respond to the call to be renewed or changed in our own self. 
It is spring again. There is a wide range of greenery in the plain land as well as in the trees. Old leaves are no more; buds are coming up. And green brings us the sentiment of freshness, newness, life bearing hope which empowers everyone to move forward with here-on-earth enthusiasm in various day-to-day activities. And this green-filled life is indeed liveliness. With this pleasant enthusiasm the whole nation gets immerged in the Pahela Baishakh celebrations which are so multi-cultural and full of festivity. To celebrate this day some eat panta bhat (fermented rice) and Hilsa fish and everyone joins in to sing Esho he Baishakh (come o Baishakh). There will be many a Baishakhi mela (fair), selling earthenware and clay pottery and men, women and children will wear the traditional colours of the New Year. 
It is perhaps natural to be drowned with the external celebrations of Pahela Baishakh keeping aside the need for the inner change or renewal that is more important. We should not get carried away with the outward display of newness. In fact, this one-day joy and celebration is very much temporal and with this temporal festivity or sentiment we don't actually achieve the inner change that we strive for. The challenge before us is a renewal of character, attitude and temperament. God has created humans as the best of all creatures. But it is not that easy to be a human as God intends a human to be. Humans can only be true humans through constant endeavour.
Thus in order to renew our inner selves we must do away with what is toxic within us – insincerity, unfaithfulness, deceitfulness, greed, jealousy, hatred and so on. 
The celebration of Pahela Baishakh in fact lasts only today. But the call for the inward renewal of life is continuous; constantly we have to make ourselves new in our journey of life till we go to our grave. 
Let love triumph over hatred, death be conquered by newness of life and let darkness of the old be dispelled by the sun-ray of the dawn of this Pahela Baishakh. Let this renewal of life be manifested in our day-to-day life in our words and actions. Shubho Naboborsho (Happy New Year) to all!
........................................................................
The writer is a Catholic Priest of Rajshahi Catholic Diocese.