Editor's note
In our hearts forever...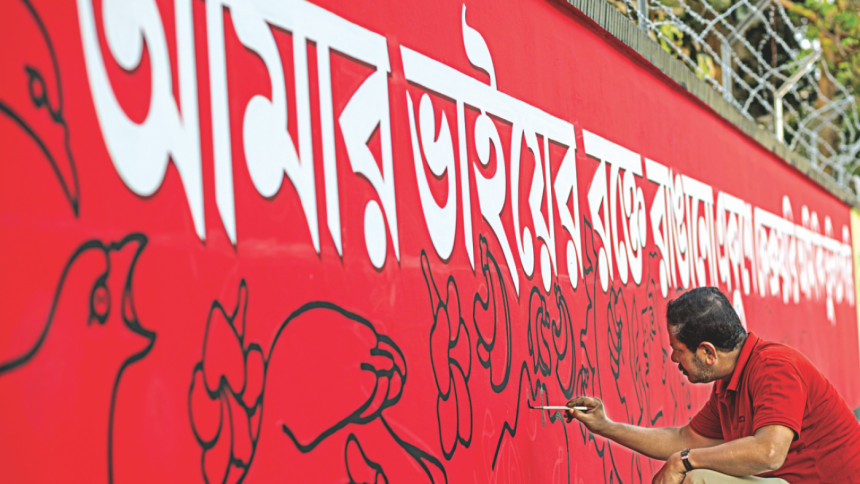 February 21 or Ekushey stands out as a defining moment in our history. A day that changed the course of the Bengali nation when a movement to safeguard the mother tongue was launched and spearheaded by students, on our right to speak in our language. It embodied our cultural, political and national ethos and inspired the collective psyche of the people of this country.
We remember those who laid down their lives for the right of Bengalis to speak in Bangla, a right that the rulers of the day wished to deny us and had hoped that bullets would be enough to settle the matter once and for all. This movement for the defence of the mother tongue has been accorded its due importance decades later by UNESCO as the International Mother Language Day. While we commemorate Ekushey on February 21 every year, the observance of this historic day has been confined to a few rituals only. This year, we bring to our readers some of the original documents and pictures of the Language Movement and shed light on those who had been instrumental in the preparation of literature that were instrumental in the fight for the Bengali language.
To truly pay homage to the Language Movement and its martyrs we need to inspire the new generations of Bangladeshis with stories of martyrs and those who played significant roles in what made Ekushey a watershed moment in history and their stories must be told in textbooks, in the arts, in films and documentaries. It is not enough to pay lip service but to actually establish Bangla in all spheres of our life. The future generations must be made aware of the significance of the day, of the fact that many historic events, struggles and bloodshed, helped in the culmination of February 21. This day laid the foundation of Bengali nationhood – and eventuated in the birth of an independent country in 1971. Let us embody the substance of the day in our spirit and actions.