"Ensure business-friendly environment," DCCI President emphasises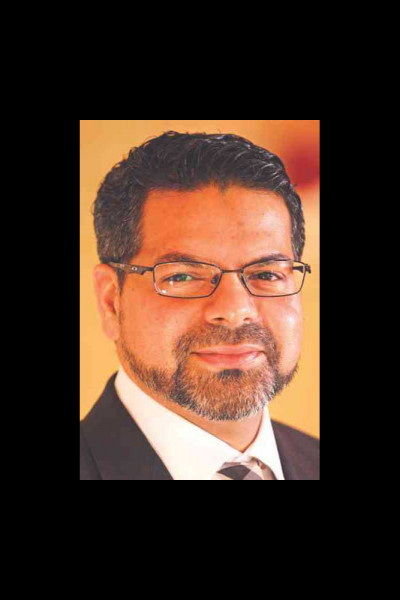 "POLITICAL stability is crucial for all areas of the economy, including exports, investment, business confidence, and industrial and agricultural production," says Hossain Khaled, president of Dhaka Chamber of Commerce and Industry (DCCI).
"Stability has to be restored as soon as possible so Bangladesh continues to grow as we expect in order to give every citizen of the country a better livelihood," he told The Daily Star in an interview. 
His comments came as the country has been reeling from political violence which has not only hit the economy hard but also dented the businesses' confidence, put foreign investors at bay, and brought the tourism and transport sectors to its knees.  
"The business community is very worried in the current political uncertainty about the country's future," he says, urging the political leaders to find a solution to the current impasse. The small and medium enterprises, which are integral part of the supply chain and support the large factories, have also been affected, he added. 
Khaled, also a director of Anwar Group of Industries that has business in textiles, jute, automobile, finance, real estate and furniture, says, one of the reasons for the status quo in terms of economic growth is that there has not been significant investment coming into the country although there has been a lot of investment in the pipeline.
He adds that the lack of new gas connection for a long time has hit the investment prospect in the productive sector. "As a result, the private sector has failed to create new jobs."
Though he still believes that Bangladesh has chance to grow, he says, "Unfortunately, we are missing out on the opportunity due to some bottlenecks."
"But other countries are not sitting idle. Everyone is cashing in on our inactivity. As a result we are lagging behind."
Khaled says Bangladesh has plenty of benefits that attract foreign investors.  "The biggest hurdle comes from the power and gas supply. In the energy sector, we are not being able to guarantee them a credible supply of power and energy. As a result, they are choosing countries that can offer such a guarantee. That remains a very big bottleneck."
Khaled however adds that political turmoil has happened in the country before. "But the businesses fought back every time and showed resilience. But we can't fight back if we do not have access to electricity and gas in the productive sector."
He says new projects are not getting gas and power connections. The existing industries are not getting adequate power and gas supply although the electricity generation capacity as well as actual generation has both doubled in the last six years.
"When we get electricity, the voltage is low. When we get gas the pressure is low. As a result, we are unable to run our factories according to our capacity."
This has further effects as he mentions, "As result, workers are either losing jobs or their working hours are being cut."
Khaled points out that the failure to run on full capacity is hitting the financial sector, as the industrial borrowers are failing to repay loans. "As a result, bad loans are piling up. Loan classifications are also growing."
"As we are turning into bad borrowers we are not being able to investment anew as we are not getting new loans. This will have a long-term negative impact on the economy and the businesses if we don't address them right now."
He urges the government to priorities sectors for supplying gas. More gas needs to be given to productive sectors that create more jobs rather than to non-productive sectors.
But he still believes that the businesspeople and the industrialists are full of confidence. "We are businessmen and we don't have any other profession other than businesses. We always look for opportunities to invest, and we still have the appetite. However upholding a general and conducive business environment is equally required." 
Khaled says he knows many businesses who have plans to invest in new projects or expand their existing ones but are not being able to go ahead with their plan just because of lack of energy. "This is the biggest disadvantage right now."
On a positive note, he says 2015 could be a year for a turnaround. "Opportunities are there. It will all depend on government attitude, mentality and approach to business."
Due to traffic jam and red tap the country is losing 4 percent of GDP every year. Procedures have to be simplified, the cost of doing business needs to brought down and processes in doing business have to be reduced.
Most importantly, the government has to recognise that businesses are the major contributors to the economy. "We never got that recognition. Apparently, the businesses in Bangladesh always face a negative branding as businesses are always painted as profiteers although the country's economy depends on the private sector."
About the law and order, Khaled says peace in the society has to prevail for the economy to flourish. It is a fundamental right. If a domestic investor does not feel confident to invest, then how can we expect the foreign investors to come in. We have to put an end to violence."
The three-time president of DCCI says Bangladesh needs an investment of Tk 2,800 crore to achieve 8 percent annual GDP growth in order to put the country on right track to become a middle income country within a decade. 
"We have to ensure a business-friendly environment to attract the huge investment." 
Khaled says a huge opportunity has been created for Bangladesh following the formation of the BCIM Economic Corridor which includes Bangladesh, China, India and Myanmar. "The framework will offer Bangladesh an opportunity to get access to a market with 270 crore consumers. Combined effort from the government and private sector is needed on how we can best utilise the opportunity."
..............................................................
The writer is a senior business reporter, The Daily Star.