Federer's challenge to Cristiano, Kohli and other stars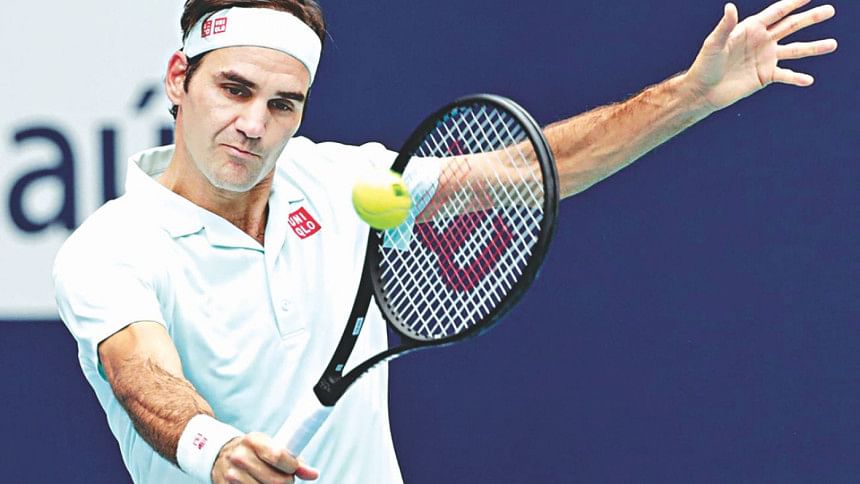 Many athletes are putting a brave face on the coronavirus lockdown, converting garages and bedrooms into home gymnasiums and posting cheerful videos of themselves on social media keeping fit by "bench-pressing" their children.
Tennis great Roger Federer cheered fans with a video of himself practising trick-shots against an outdoor wall as it snowed at his Switzerland home. This time he tagged footballers like Cristiano Ronaldo, Toni Kroos and tennis stars and competitors Rafael Nadal and Novak Djokovic and wanted to know how they were training from home. Among cricketers, the Swiss maestro chose Virat Kohli.
Amid the coronavirus lockdown, as athletes are getting accustomed to staying indoors, and training at home, Federer released a video of himself dribbling a tennis ball with his racquet on the wall. "Here's a helpful solo drill. Let's see what you got! Reply back with a video and I'll provide some tips. Choose your hat wisely," he wrote in the caption of the video.
In the video, he is seen dribbling the ball on the wall multiple times, wearing completely white clothes, including a hat. He later, tagged a bunch of superstars including Kohli, to send a similar video.