Federer hopes to play Wimbledon 'one more time'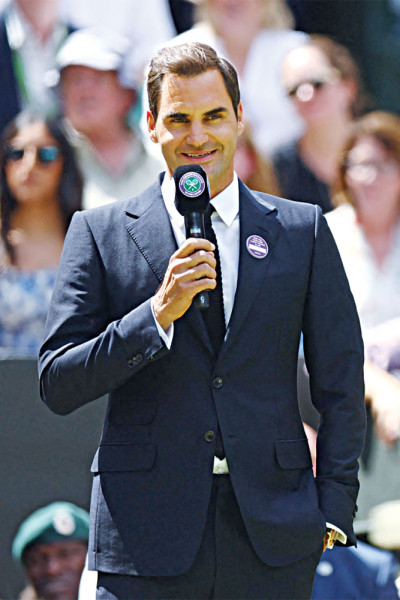 Roger Federer said Sunday he hopes to play Wimbledon "one more time" despite being sidelined for a year with a knee injury.
"I hope I can come back one more time. I've missed it here," said the eight-time champion as he attended a special ceremony to mark the 100th anniversary of Centre Court.
"This court has given me my biggest wins and my biggest losses," said Federer.
Federer was joined at the ceremony by two men responsible for some of those highs and lows -- six-time champion Novak Djokovic and two-time winner Rafael Nadal. The 40-year-old winner of 20 Grand Slam titles has been out of action since a quarter-final loss at the tournament in 2021 before undergoing another bout of knee surgery.
He plans to return to action at the Laver Cup in London in September and then take part in his home tournament at Basel.