Time to play with freedom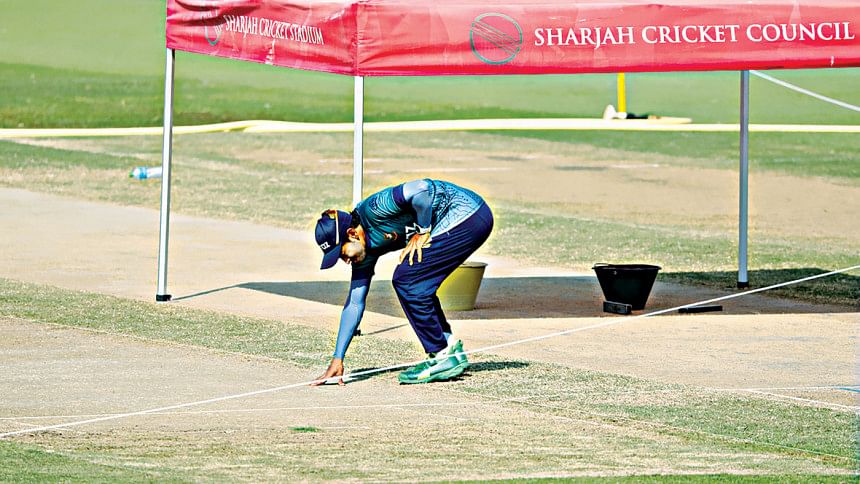 After a convincing victory against Papua New Guinea that paved the way for Bangladesh's passage into the Super 12s of the ICC T20 World Cup, premier all-rounder Shakib Al Hasan said that the Tigers will now be able to play with more freedom. 
Shakib was referring to the five Group A fixtures in the main event against Sri Lanka, West Indies, England, South Africa and Australia where Bangladesh will start as underdogs considering their past pedigree in ICC's flagship event. 
His remarks in the post-match presentation ceremony on Thursday also spoke volumes of mental stress the team had gone through in the qualifiers where Bangladesh started as favourites to win their group that also featured lightweights Scotland, Oman and PNG. 
The Tigers' reputation as a Test playing nation among the associates suffered a body blow in their opening game against Scotland which they lost by six runs, chasing a modest total of 141. Since that defeat, panic gripped the Tiger's dressing room at the prospect of an early elimination. Unbridled criticism also did not help them either. The tense body language of the players out in the middle in their next two games was as if they were playing for their lives. They greeted those two crucial wins against Oman and PNG as a sigh of relief. 
With the worst part over, Shakib has rightly said that it is now time to enjoy the game irrespective of victory or defeat. As one of the most skilful players in the game, Shakib also knows it better than anybody else that if you don't have the freedom to express, you will not prosper. Bangladesh has made considerable stride in the one-day format the game since 2015, which was more due to that freedom of expression and the knowledge of how to construct an innings. 
The Tigers, however, are yet to translate that in the shortest format of the game, not because of not possessing the resources but more because of missing that belief. If you are a decent team, you are supposed to hit 160-170 on a decent wicket in order to win games. For that the first six overs provides the launching pad. But Bangladesh have more often failed in this area losing too many wickets for their comfort. They are as good as any team in the middle part of the innings, but lack the necessary firepower in the last five overs. They might not have the muscle that some other teams possess, but the Tigers can still compensate that by ensuring one set batsman takes the innings as deep as possible. 
Bangladesh's first game against Sri Lanka in Sharjah today will be a clash of two familiar foes. While the Lankans have more variety in their attack, Bangladesh possess a more experienced batting unit. The Lankans have two pacers capable of hitting the 145kph mark, but pace on relatively slow wickets won't be a worry for a batsman unless it is used judiciously. 
Leg-spin or more precisely googly from Wanindu Hasaranga might be a cause for concern as most of the Bangladesh batsmen are uncomfortable negotiating it. If Bangladesh can handle Hasaranga well, they stand a good chance to win the game provided that the bowling unit backing up a good total against a Sri Lankan batting unit which is still in the process of rebuilding. 
This Sunday will be full blockbuster games. It will start with Bangladesh vs Sri Lankan, followed by the all-encompassing India vs Pakistan clash. If that is not enough, fans can turn their focus on a mouth- watering Liverpool vs Manchester United clash in the English Premier League and then the post Messi-Ronaldo La Liga battle royale between Real Madrid and Barcelona. 
Sit back and enjoy every bit of it.