Mushfiqur needs just one good knock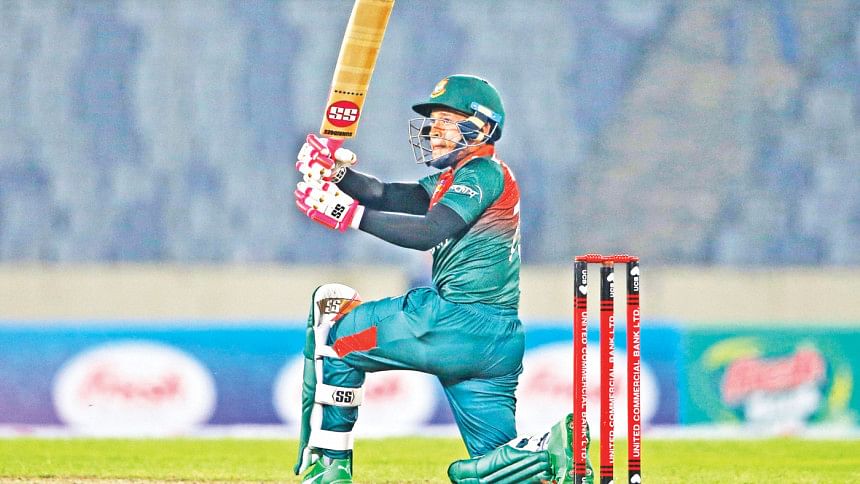 As Bangladesh's T20 World Cup campaign begins in earnest today, the Tigers will look to quickly resolve some disconcerting issues within the team instead of looking too much at their lightweight opponents in the first round of the competition – known as qualifiers for the Super 12. 
The most pressing of them would be probably the return of experienced batsman Mushfiqur Rahim to some sort of form in the week-long prelude to the main event. 
Masufiqur has been going through a lean patch with the bat for quite some time, a far cry from the lofty standard he has come to set. Known as Mr. Dependable by his adoring followers, the right-hander has been the vital bridge between the top and the lower order for his country in all three formats of the game. 
He is considered the man in crisis after the fall of early wickets. With his uncanny ability to absorb pressure and then taking the attack to the opposition, Mushfiqur's return to form is very import for a Bangladesh team packed with relatively inexperienced players. 
With Tamim Iqbal not around and young opener Naim Sheikh and Liton Das still struggling to be consistent at the top and Shakib Al Hasan enduring a forgettable IPL season for Kolkata Knight Riders with the bat, Bangladesh need Mushfiqur more than ever to be competitive in what is predominantly a batsman's game. 
Bangladesh and Sri Lanka are the two Test playing nations featuring in the first round where eight teams, split into two groups, will compete for four slots available for the Super 12. Eight top-ranked teams made direct entry into the main event. 
However, playing against lightweights like Scotland, Oman and PNG can be a blessing in disguise for the Tigers. These three games will provide ample opportunity to fleece out some problems the team has been facing. 
It will be high time for the batting to click as a unit and the bowling hitting the right length. And for Mushfiqur, it will be time to get his rhythm back. 
The right-hander was dismissed cheaply in the two warm-up games against Sri Lanka and Ireland. After being dismissed in both games, he trudged back to the dressing room with his head hanging over his shoulders and face buried under the helmet. 
But Mushfiqur is a far better player and one of the few exciting exponents of scoring boundaries while always looking for singles and doubles in the Bangladesh ranks. He just needs one good knock. Tigers' fans only hope that it comes sooner rather than later.