Focus shifts to club football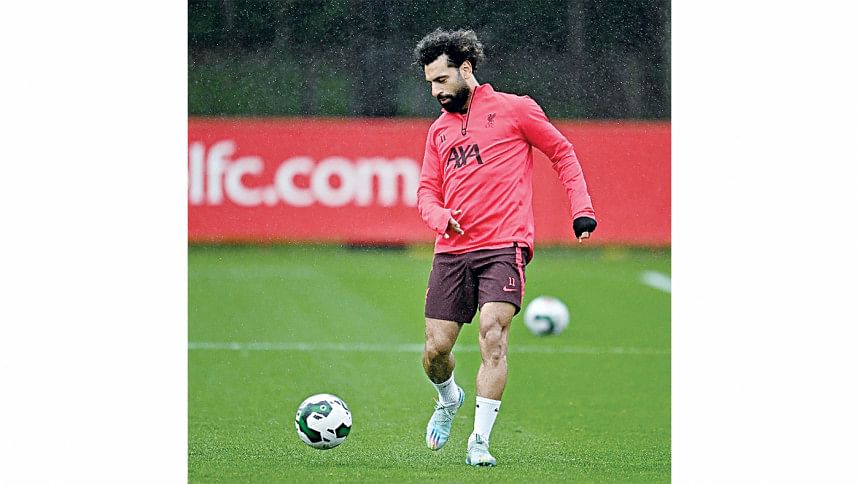 The curtains closed on the FIFA World Cup 2022 in Qatar on Sunday with the Lionel Messi-led Argentina clinching their third title by beating France in the final, but with barely very little time for the fans to let the euphoria sink in, the focus has promptly shifted back to club football.
English clubs like Wolves, New Castle, Bournemouth and Leicester City have already resumed the season on Wednesday with the standout fixture involving Manchester City and rivals Liverpool in the round of 16 of the EFL Cup at the Etihad Stadium on Friday.
Before that, Manchester United will welcome Burnley at Old Trafford on Thursday in the EFL Cup.
The World Cup was played in winter and the middle of the club football season for the first time, resulting in several teams missing regular starters in the showpiece event. But with the almost a month-long World Cup coming to it's culmination, squads of most clubs have been restored with the return of injured players.
But teams may not get full-strength squads for some of their early fixtures after the restart as the return of players may depend on how far they made it in the World Cup.
For Liverpool's away fixture, Jurgen Klopp will have the likes of Mohammad Salah, Thiago Alcantara, and Roberto Firmino available as they did not praticpiate in Qatar but might miss Ibrahima Konate, Alisson Becker, Jordan Henderson, and Fabinho, all of whom exited the competition from the quarterfinals.
Ahead of the marquee clash, Liverpool goalkeeper Caoimhin Kelleher said that the Reds were raring to get going.
"Obviously, it has been a long break now for all of us – so we're obviously itching to get back," Kelleher told Liverpoolfc.com.
"We can't wait to start the cup game against City now. We had a good time out in Dubai so we're well prepared and all raring to go."
On the other hand, City will boast the services of Erling Haaland, Ilkay Gundogan, Riyad Mahrez and Kevin De Bruyne to start the match but might also get Brazilian goalkeeper Ederson to start as he only played one match for the Selecao in the World Cup.
Argentine striker Julian Alvarez is set to miss the contest as he played in the World Cup final on Sunday.
Expectedly, France and Argentina players are set to miss a handful of games as they will be the last to join their respective clubs due to celebrations in their countries, rest and recovery.
The Premier League starts on December 26 with Liverpool, Arsenal, and Tottenham all playing.
La Liga will resume proceedings with Girona taking on Rayo Vallecano on December 29, while Ligue 1, Serie A, and the Bundesliga will restart on December 28, January 4 and 20 respectively.