Variations key for English seamers, says Woakes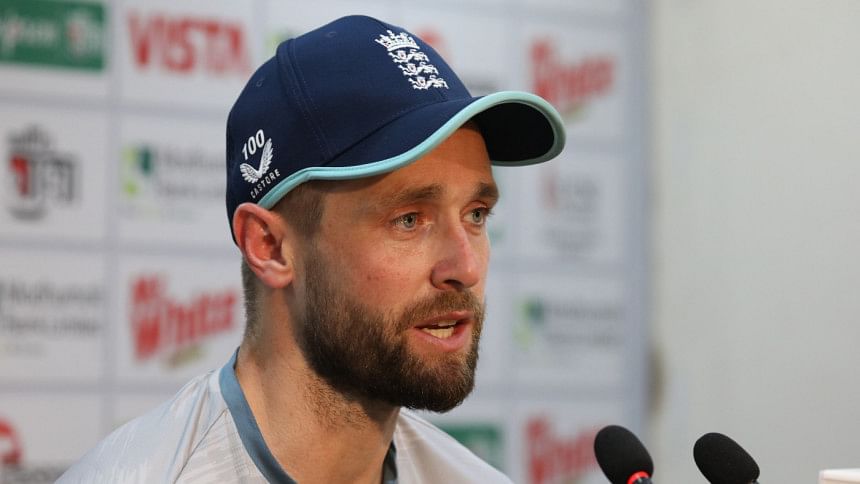 England pacer Chris Woakes felt that the pitches for the upcoming three-match T20I series against Bangladesh, starting in Chattogram tomorrow, would be similar to the tracks prepared for the ODIs and play on the slower side.
The visitors managed to adapt to the slow nature of the surface commendably and went on to win the ODI series 2-1 courtesy of a collective performance from English pacers and spinners.
The reigning world champions in the white-ball formats have banked on three seamers, but Woakes cautioned that it would be important for pacers to use their variations in order to find success.
"I assume it will be relatively slow. Obviously earlier start as well, so, dew won't be a factor in the game. Relatively slow surface, I'd imagine. And I'm sure it'll take a little spin or at least hold a little bit for the spinners and slower bowlers. As a fast-bowler or a seam-bowler, you probably need a lot of variations to be used. But yeah, that's the way the pitch looks," Woakes said ahead of the first T20I in Chattogram on Wednesday.
The 34-year-old also emphasised on bowling stump-to-stump in order to utilise the surface and keep batters quiet.
"As a fast bowler, I suppose you don't want to give up the stumps too much. You know, with a bit of low bounce, some sticking, keeping the stumps in play is usually a good option. I'm sure as I mentioned there, the quicks will use their change-ups, slower balls, slower bouncers. And yeah, I'm sure you know that that will generally be the go-to," he said.
Despite winning the ODI series, the world champions are not taking the hosts lightly and are expecting another tough series.
"Yeah, very, very good side. I think whenever you come up against Bangladesh, particularly in home conditions, it's a tough test. You know, as we saw with the ODIs. They hadn't lost here since we last came here. It's always a tough series against those guys.
"And this one we won two one, but it was a relatively close series again. So, we'll be expecting something similar with the T20s. Really no difference. We're coming off the back of a World Cup win, but that was in very, very different conditions. It will be a test for us. Whenever an England side comes here, it's challenging. So, we expect a tough, tough, tough series."
Woakes also conceded that it was difficult to plan against newcomers such as Towhid Hridoy, Rony Talukdar and others who could bring a surprise element.