Need batters to play cameo knocks: Mahmudullah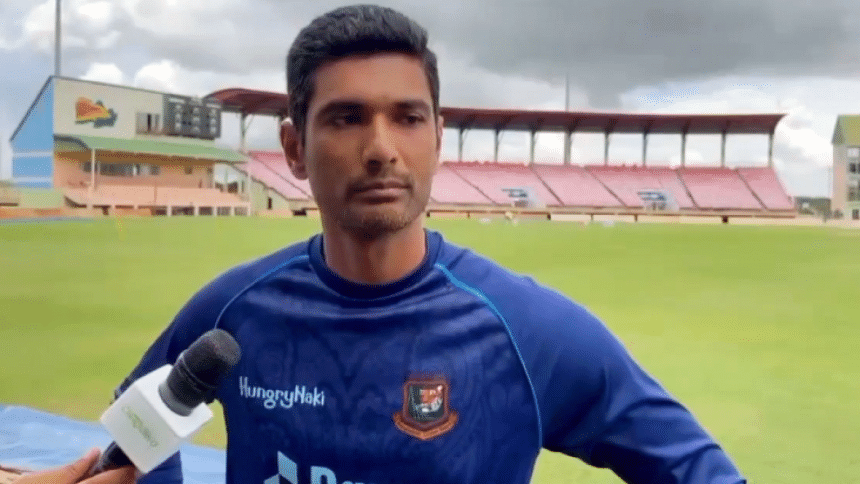 "We'll be positive about playing the full match," said Bangladesh T20I captain Mahmudullah Riyad today ahead of the third and final T20I against the West Indies in Guyana, a game (scheduled for BST 11:30 pm, Thursday) that is likely to be rain-affected. The Tigers skipper, whose side are 1-0 down in the series, replied to questions from reporters regarding the problem areas his team are looking to address with the series-deciding encounter and the World Cup in sight.  
"There is no real need for instructions. Before a game, as an individual and a team, we have to mentally prepare ourselves to adapt [to possible game scenarios] and that is how we would try to take our cricket forward," Riyad replied when asked if the players have received instructions to prepare themselves to play different roles and adapt to various game situations, especially leading in to the World Cup.  
Possibility of reverting to spin-heavy attack in Guyana?  
After we played the first match, it rained for two days and the wicket stayed under cover. But the wicket turned out to be good and so we changed the team combination and played Taskin [Ahmed] in place of Nasum [Ahmed]. Nasum might come back [in Guyana] but it all depends on how the wicket will seem tomorrow.
Bowling has been underperforming of late. Pressure on all fronts?
Not really. I think that T20 cricket is such a format where sometimes the openers would be successful and give a good start and often the middle order may not be able to steer the innings but someone has to take the responsibility, like how Shakib batted in the previous game where we went close to 160. 
I think we need batters to play cameo knocks, of 15 to 20 to 30 runs, as well so that we consistently reach 160-170. If we can do that, we have the belief that our bowlers would be able to defend the score.
I still consider our bowling attack to be really good. Sure, the pacers may not have performed as expected in the latest game, but if you look into the previous matches you'd see the bowlers have managed to achieve the small targets and restricted the opponents' batters. I still have huge faith in my bowling attack.   
On the continuous experimentation with the opening slot
I'm not seeing this [issue] as a big area of concern. As a team management, we want to give proper opportunity to a player, at least for three to four matches. As a result, that player will trust the decision of the team management and have the reinforced belief to utilise the window of opportunity given.