ICC CRICKET WORLD CUP 2015
Semi-war: Australia vs India
Stats and facts of the cricket giants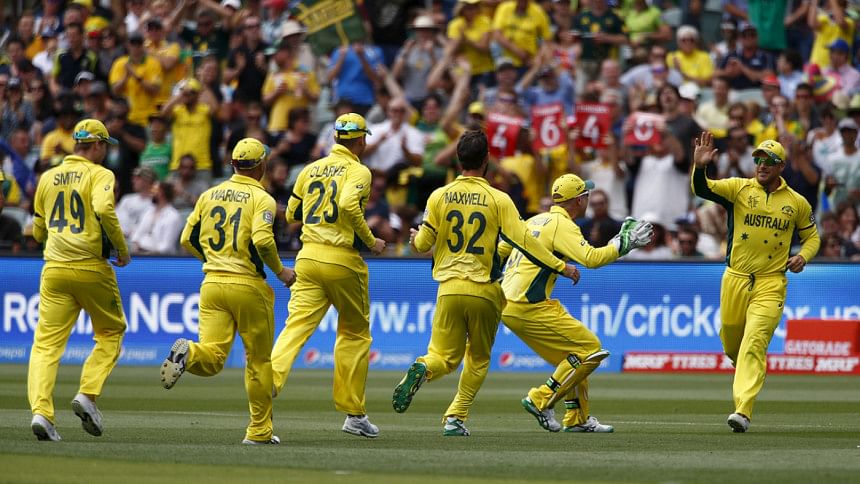 As Australia, host of ICC Cricket World Cup 2015 (CWC15), will take on India, defending world and unbeaten group champion of Pool B of the tournament, in the second semifinal on March 26 at Sydney Cricket Ground, both of the teams have their own aspirations to face co-host New Zealand in the finals at MCG.
Throughout the World Cup (WC), India remained irresistible by winning each and every match in the group stage and the quarterfinals while Australia have a defeat and a No-Result match in their bag.
The One-Day-International (ODI) history between these two cricket giants says that they faced each other for 117 times. Among them, Australia won 67 matches while India bagged 40 victories.
On Australian soil, they played a total of 42 ODI matches of which Australia have 30 victories while India have only 10.
In CWC11, the two teams had a head-on in the quarterfinals at Ahmedabad where India achieved a five-wicket victory against the Aussies.
Since then, India faced Australia in another 12 matches of which they won in four while Australia defeated them in six.
The statistics definitely pull the scale towards the Aussie side. India, however, brought a much stronger and confident team in the ongoing biggest cricket festival.
Journey to the Semis: AUSTRALIA
Australia own the record of winning the WC title for four times, the most number for a single nation, in the international cricket history. But how did they perform in the CWC15?
In their first match against England in Melbourne, Australia picked a huge 111-run victory. With Aaron Finch's 135 supported by couple of half-centuries by George Bailey and Glenn Maxwell, they put a target of 343 runs for their cricket archrivals. With Mitchell Marsh's five-wicket haul along with couple of wickets for Mitchell Starc and Mitchell Johnson, they packed the English innings within 231 runs.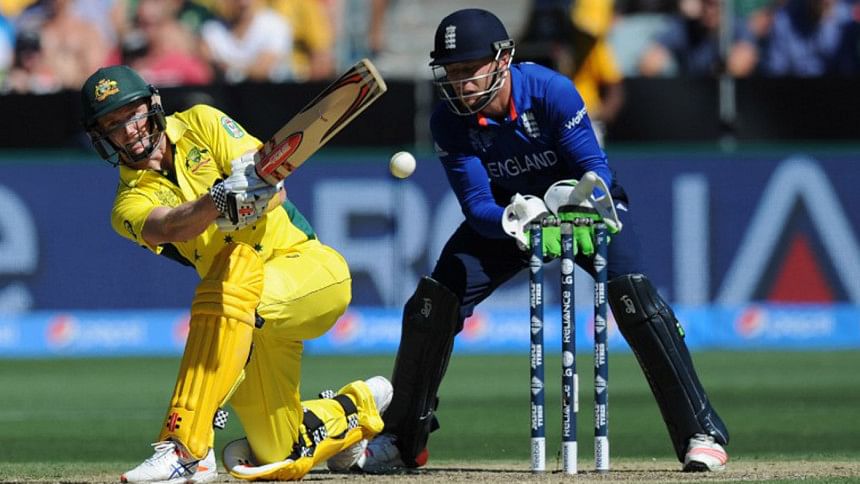 The second group-stage match against Bangladesh was a disappointment for the hosts. The Brisbane game was washed out by heavy downpour. Aussies had to share the points with the Tigers.
Their top-most disappointment came while playing against the Kiwis in another group-stage match. In a low-scoring match Australia managed a total of 151 runs. Starc with the ball sparked again, picking six-wickets, to devastate New Zealand. The Kiwis, however, managed a narrow margin victory after losing nine wickets to reach 152 runs.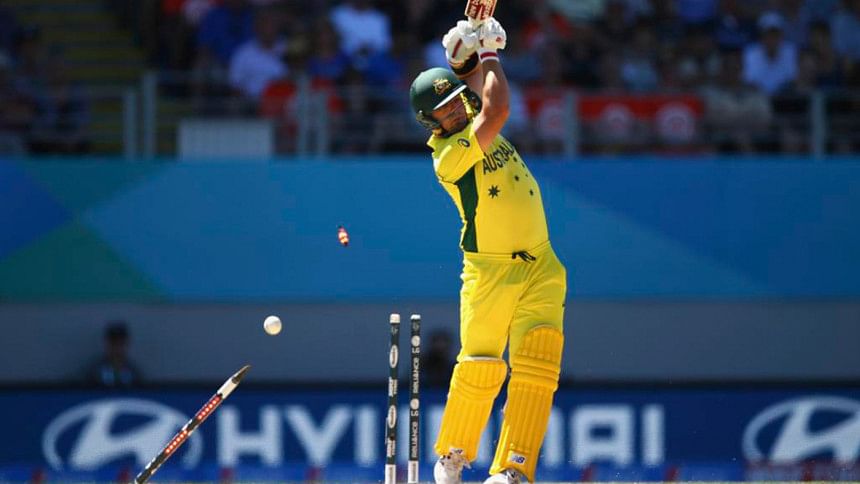 Struggling with match points, Australia then faced associate nation Afghanistan at Perth. The host piled up a huge total of 417 runs as David Warner made 178 runs with Steven Smith scoring 95 and Maxwell 88 runs.
Afghanistan were booked by 142 runs as Johnson fired off four batsmen while Starc and Josh Hazlewood picking two each. Australia received extra points for the massive 275-run victory.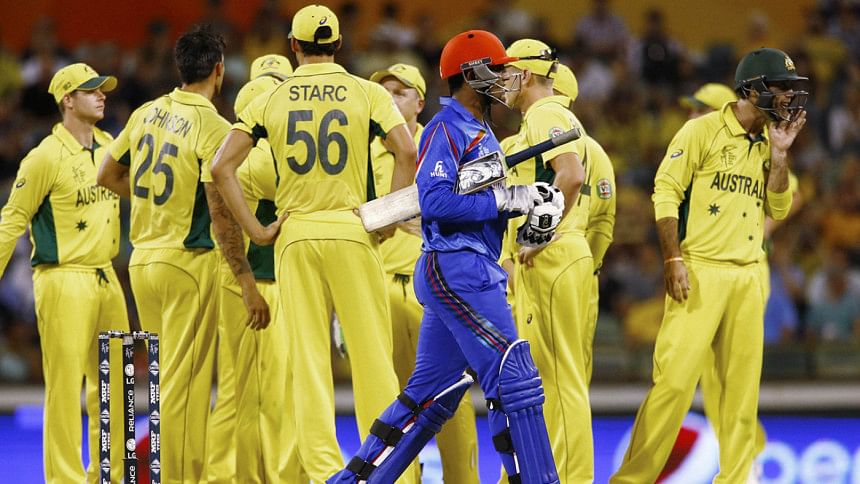 Against Sri Lanka, Australia scored 376 runs Maxwell's ton and half-centuries of Smith, Shane Watson and Michael Clarke. Lankans lost the game by 64 runs as Starc, Johnson kept hunting wickets and James Faulkner picked three wickets.
At Hobart, Scotland faced a batting tragedy while batting first against Australia. The Scots were all-out for only 130 runs as Starc picked four wickets while Pat Cummins bagged three more. The Aussies won the match by seven wickets and 208 balls remaining in hand.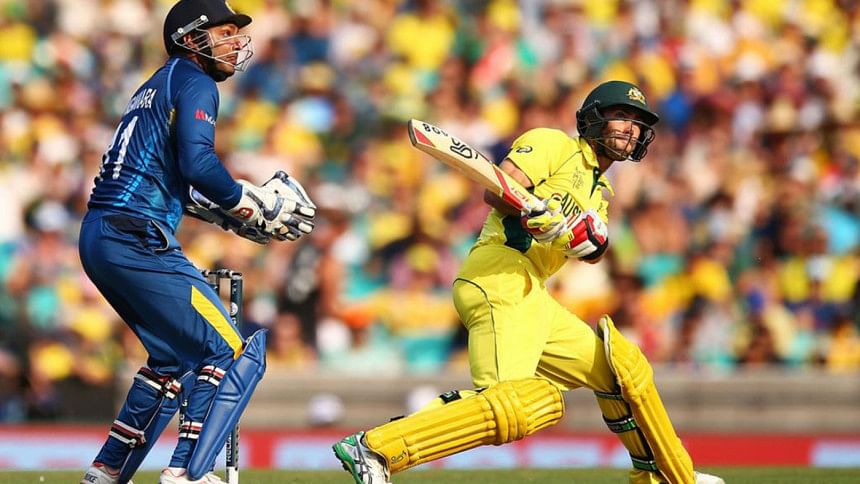 Australia thus reached the super-eight aka the quarterfinal round as the second best team of Pool A with 9 points to their name.
Pakistan was the next team to be hunted by the Aussies in the quarterfinals. Hazlewood, Starc and Maxwell picked four, two and two wickets respectively and booked the Pakistani side within 213 runs.
Smith and Watson's half-centuries along with Maxwell's unbeaten 44 runs brought an easy six-wicket victory to the host and forwarded them to the semifinals.
Journey to the Semis: INDIA
India is the defending champion of both the ICC events -- World Cup 2011 and Champions Trophy 2013. They also reached the quarterfinal round in CWC15 as the unbeaten group champion, winning every single match. Packed with the mixture of youth and experienced in their team, India have a good chance against Australia this time defying previous statistics.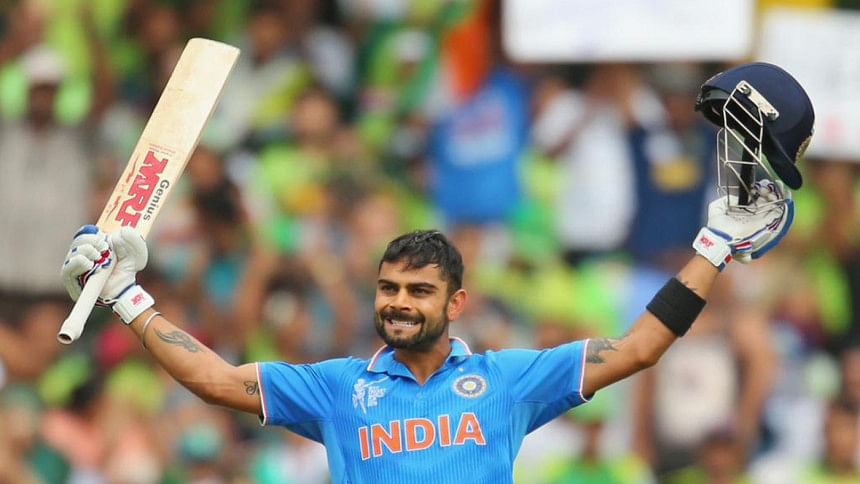 The WC Champion faced their archrival Pakistan in the very first match of CWC15. Scoring exactly 300 runs with Virat Kohli's ton and Suresh Raina's 74 runs, India managed to pack up Pakistan's innings by 224 runs. Mohammad Shami picked four wickets while Mohit Sharma and Umesh Yadav picked two each. The 74-run victory provided them a good kick-start.
In the match against South Africa, India once again piled up 307 runs with Shikhar Dhawan's 137 and Ajinkya Rahane's 79 runs. The Proteas face a bad time playing against Indian bowling attack, giving away three wickets to Ravichandran Ashwin and two each to Shami and Sharma. India bagged a 130-run win.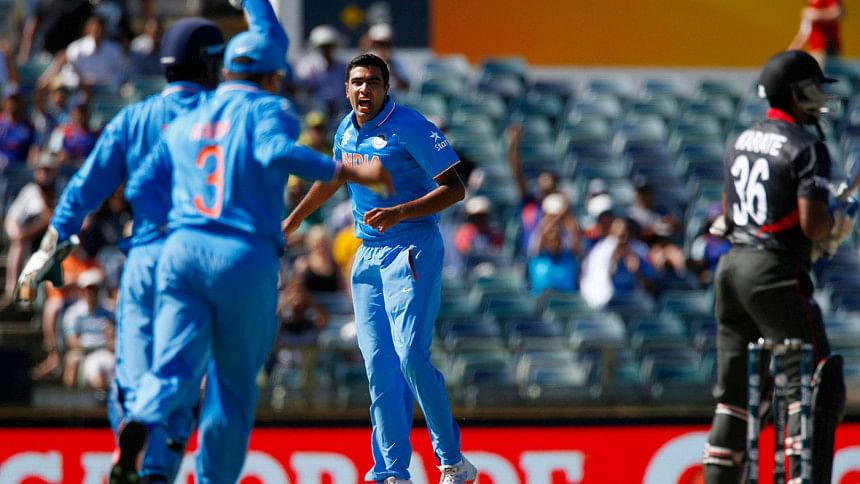 India played the third group-stage match against United Arab Emirates. They sent the entire UAE batting line-up to pavilion by 102 runs. Ashwin again stroke with his spin charisma, picking up four wickets. Yadav and Ravindra Jadeja also bagged two wickets each.
In reply, Rohit Sharma and Virat Kohli sailed the Indian innings to a nine-wicket victory, losing only one wicket of Shikhar Dhawan.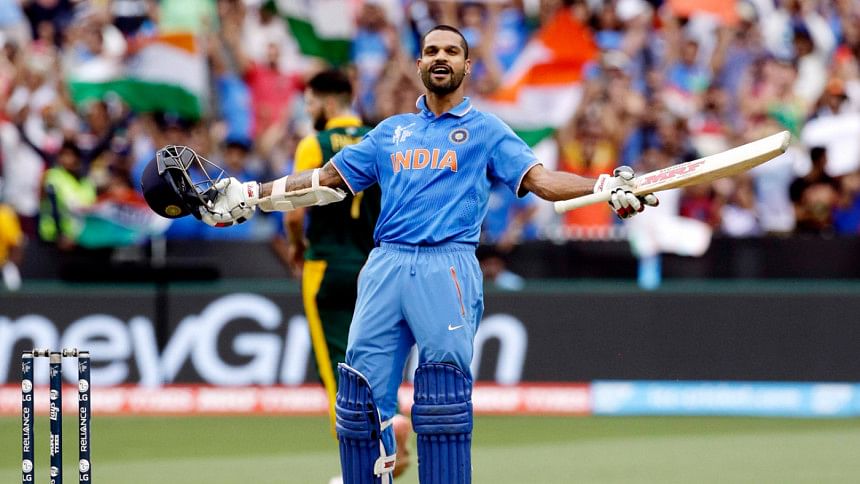 The sharp and smart bowling attack of India packed their fourth group stage rival West Indies by 182 runs at Perth. Shami picked three wickets while Yadav and Jadeja picked two each. Except the two openers -- Rohit Sharma and Shikhar Dhawan -- every other Indian batsman till sixth down scored two-figure runs to win the low-scoring match and grabbed a four-wicket victory.
Against Ireland, Shami's three and Ashwin's two along with single wicket each for Yadav, Sharma, Jadeja and Raina packed the associate nation by 259 runs. In reply, Dhawan sparked his magic ton while Sharma scored a half-century supported by Kohli's unbeaten 44 runs. India hauled an eight-wicket victory.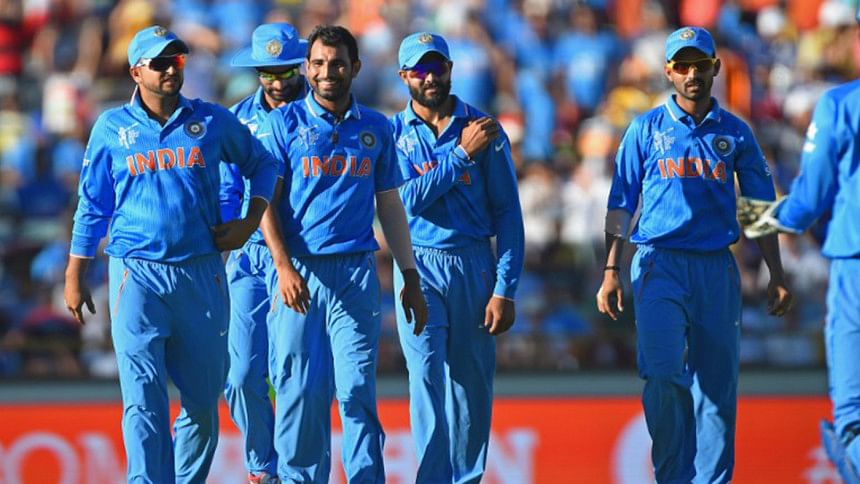 Zimbabwe put on a fighting target of 288 runs for India in the WC champion's last group-stage match at Auckland with Brendan Taylor's superb 138 runs. All three Indian pacers -- Yadav, Shami and Sharma -- picked three wickets each. Losing a few early wickets, India however won the match by six wickets as Raina scored an unbeaten century along with Mahendra Dhoni's unbeaten 85 runs. India was through to the quarterfinals without any further questions asked, as the group champion.
In the quarterfinals against Bangladesh at Melbourne Cricket Ground, India piled up 302 runs. Rohit Sharma scored 137 runs while Raina scored 65 runs. Bangladesh went all out for 193 runs as Yadav picked four wickets while Shami and Jadeja picked two each. Defying several umpiring controversies, India won the match by 109 runs and became the semifinalist of the tournament.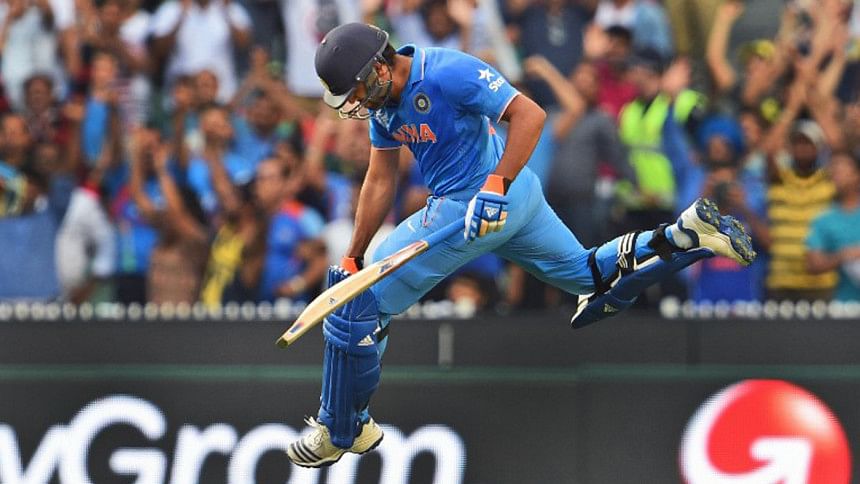 Both of the teams have dazzling trump cards in hands. Australian batting line-up is racked with Steven Smith, Glenn Maxwell, David Warner, Michael Clarke and Aaron Finch while India also have a strong department decorated with Shikhar Dhawan, Rohit Sharma, Suresh Raina, Virat Kohli and Mahendra Dhoni.
In the bowling comparison, India have the trio pacers -- Yadav, Shami and Mohit Sharma. Also they have lethal spin attacks of Ashwin and Jadeja. Raina also can bowl whenever it is needed. Australia have the three Mitchells -- Mitchell Starc, Mitchell Johnson and Mitchell Marsh. Hazlewood and Watson are also two shotguns in their holster. Spin might be India's special weapon for tomorrow's game while the Aussies may use their speed demons with absolute and accurate swings and bowling length.
#AUSvIND preview: Two big guns, one big prize http://t.co/oVHowMf2CM #CWC15 pic.twitter.com/sMfGpv1eDx

— ESPNcricinfo (@ESPNcricinfo) March 25, 2015
Let's hope for a fair and enjoyable game tomorrow!