TheGolfHouse Corporate Cup Golf Tournament held
TheGolfHouse Corporate Cup Golf Tournament 2022 was concluded at the Kurmitola Golf Club in Dhaka on Friday.
Around 300 amateur golfers including club members, corporate sponsors, foreign envoys and other stakeholders participated in the two-day event, which was inaugurated earlier in the day.
Bangladesh Golf Federation president and Chief of Army Staff General SM Shafiuddin witnessed the event and distributed prizes among the winners at a gala event at the KGC ball room on Friday night.
Major SK Mohammad Reza (retd) emerged winner of the open category while Umme Kulsum became winner in ladies' category.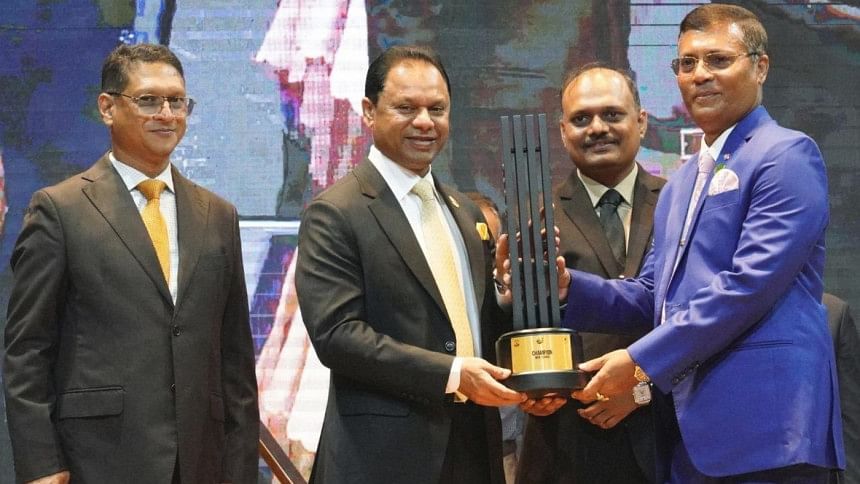 The event was marked by the unveiling of an audiovisual on the BGF president and the special issue of TheGolfHouse magazine, titled 'Teeing off with the President', on the occasion of the magazine's seventh anniversary.
High-ranking officials of Bangladesh Army and other defence forces, KGC officials, BGF officials, foreign dignitaries, TheGolfHouse editor and publisher and other personalities were present at the concluding ceremony and gala event.