MGH Monsoon Cup Golf concludes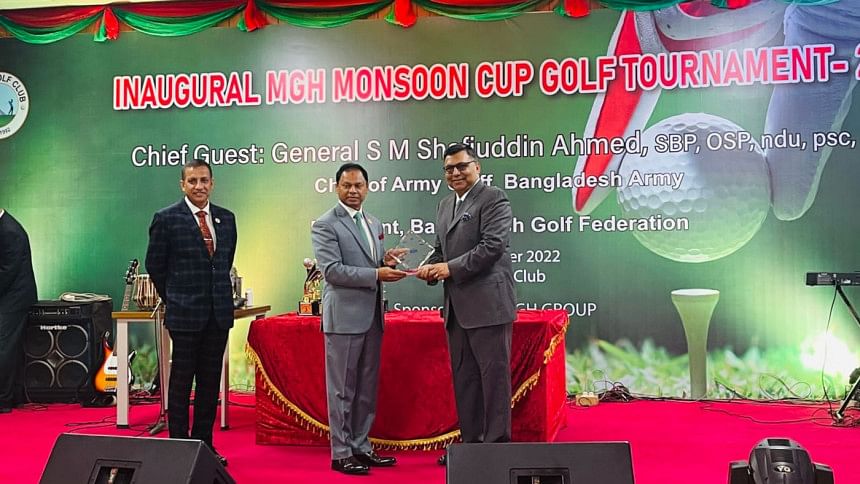 The three-day MGH Monsoon Cup Golf Tournament concluded at the Savar Golf Club yesterday.
A total of 367 golfers from home and abroad participated in the event. Mahbubul Haque won the men's title while Shaila Parvin won the ladies' title.
Chief of Army Staff, General SM Shafiuddin Ahmed, and group managing director of MGH Group, Anis Ahmed, were present at the concluding ceremony.
Other high officials of Bangladesh Army and Savar Golf Club as well as golfers from around the country were present at the event.