It will happen, don't worry, says Rohit on chances of India-Pakistan final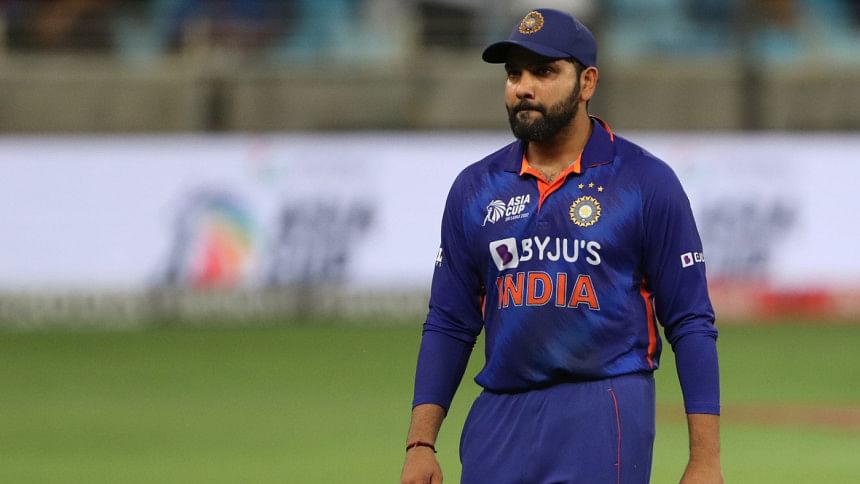 The press conference featuring the India skipper Rohit Sharma following their six-wicket defeat to Sri Lanka in an Asia Cup Super 4 clash on Tuesday was on its way to the end as India media manager Anand Subramanium was not going to allow any more questions from the media.
However, a handful of journalists, especially from the Pakistani contingent of reporters, still had a few questions that they wanted to ask. One such journalist went on with his question even after the media manager uttered 'thank you', indicating that the presser had ended.
The media manager went on to explain why that question could not be taken. 
"We will take that question but we have a time slot for that and that's the reason we can't take anymore questions," Subramanium said trying to control the situation. 
Rohit, who himself had said thank you to the journalists thinking the event had concluded, was still sitting in his chair as these events transpired. He seemed happy to answer the question, which, however, could not be completed as more noise and commotion in the press conference room interrupted proceedings. 
The media manager seemed exhausted from what was going on and left it up to Rohit.
Meanwhile, another journalist took his chance with a question of his own.  The India captain seemed bemused but shrugged it off and allowed it. "Will we miss an India-Pakistan final?" the journalist asked. Replying to this Rohit, casually assured him, "It will happen, don't worry. It will happen," Rohit replied as the whole room burst out laughing.
Both the India-Pakistan clashes were tight contests and since the two sides have never met in an Asia Cup final before, there was expectation from the media and fans that it will happen this time around. 
However, the loss to Sri Lanka, which followed their five-wicket defeat to Pakistan, seriously dented India's chances of making it through the Super 4 stage. 
India now must wait for the results of the other matches to go in their favour to have any chance of making the final. Rohit's assurance, meant as a joke, however lightened the mood at the press conference room after a defeat that greatly dented their chances in the tournament.