'Competing at top level requires top level training'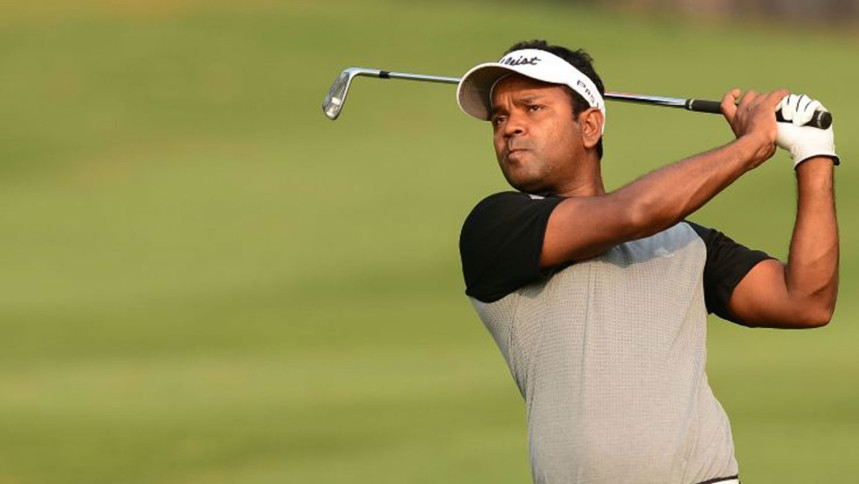 Bangladesh's premier golfer Siddikur Rahman has returned to the country from his five-month stay in the USA with the realisation that playing in the top-level golf competitions requires top level training. Bangladeshi players, including Siddikur himself, have often casually expressed their desire for playing on the PGA Tour or the European Tour even though the reality is there is a yawning gap between the Asian Tour, the continent's premier golf circuit, and those of Europe or USA.
Siddikur is the only Asian Tour winner and a regular feature on the tour from Bangladesh while the rest of the professional golfers ply on the Indian tour and the domestic events.
"I have realised that with the golf we play and the training and facilities we get here, we can only play in the Asian Tour at best. Even if we have to compete in AT or want to play on ET or PGA, there is no substitute for higher training," the 37-year-old golfer told The Daily Star yesterday.
Siddikur went to USA at the end of June for training as well as in hope of carving out a career there. However, having missed the qualification in the second stage of the Korn Ferry Tour -- the feeder tour to the qualification for PGA Tour – Siddikur doesn't see it as a viable option, at least for the time being.  "I was in Dallas mostly where I played two stages of the Korn Ferry Tour and also had training. I played one event in Alabama too. I had great training there, learnt a lot. But I'm back now in Dhaka and I hope to implement what I learnt," said Siddikur, who returned on Friday.
On his way back, Siddikur played two events in Phuket, Thailand as the Asian Tour returned after a year-and-a-half of sabbatical due to the pandemic. The golfer didn't fare too well as he missed the cut by one stroke in the first event before finishing tied for 51st in the second. However, Siddikur is confident his training will eventually have an impact.
"I made some changes in my technique, including my swing and hitting the balls. I'm following up on those points now in Bangladesh and I'm sure it will help my game in the long run. But to be able to sustain at the top level and to compete at the top, you need top level training and facilities, which is not possible here," Siddikur opined.
Now that Asian Tour is back and about to be expanded too, the ace golfer is looking forward to an action-packed season, both domestically and internationally.
"I'm hopeful that we will have an Asian Tour event at home pretty soon. I will regularly play in the domestic events (BPGA) and the Asian Tour events and hope to do well there," said Siddikur.