Retirement is like dying: Wenger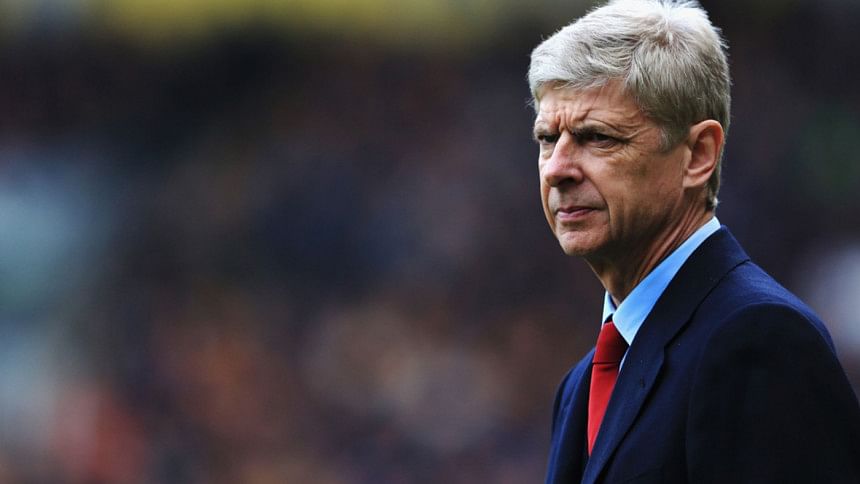 Arsene Wenger rubbished the notion that he could give up management if his two-decade reign at Arsenal ends, saying that "retiring is for young people".
The 67-year-old is yet to announce whether he will sign a new contract at the Emirates Stadium this summer, but in the build-up to Sunday's Premier League clash at home to Manchester City he said that he intends to remain a coach -- whether at Arsenal or elsewhere.
Wenger is under more pressure at Arsenal than at any other time during his long spell as Gunners boss, with the Londoners sixth in the league and having received a 10-2 aggregate hammering at the hands of Bayern Munich in the Champions League.
After a damaging 3-1 loss at West Brom last time out Wenger revealed that he had made up his mind about his future, yet he is still to make his intentions public.
Amid reports of interest from Paris Saint Germain, Wenger said: "I will not retire (if he leaves Arsenal). Retiring is for young people. For old people retirement is dying. I still watch every football game. I find it interesting."
Wenger has managed well over 1,000 Arsenal games and had spells in charge of Nancy, Monaco and Grampus Eight in Japan.
He insists he is as ambitious as ever.
"Of course I'm as hungry," he said.
"I carry a bit more pressure on my shoulders than 20 years ago (when he arrived at Arsenal) but the hunger is exactly the same.
"I hate defeat. But I can understand the fans that are unhappy with every defeat, but the only way to have victory is to stick together with the fans and give absolutely everything until the end of the season, that's all we can do."