PSG win fourth straight Coupe de France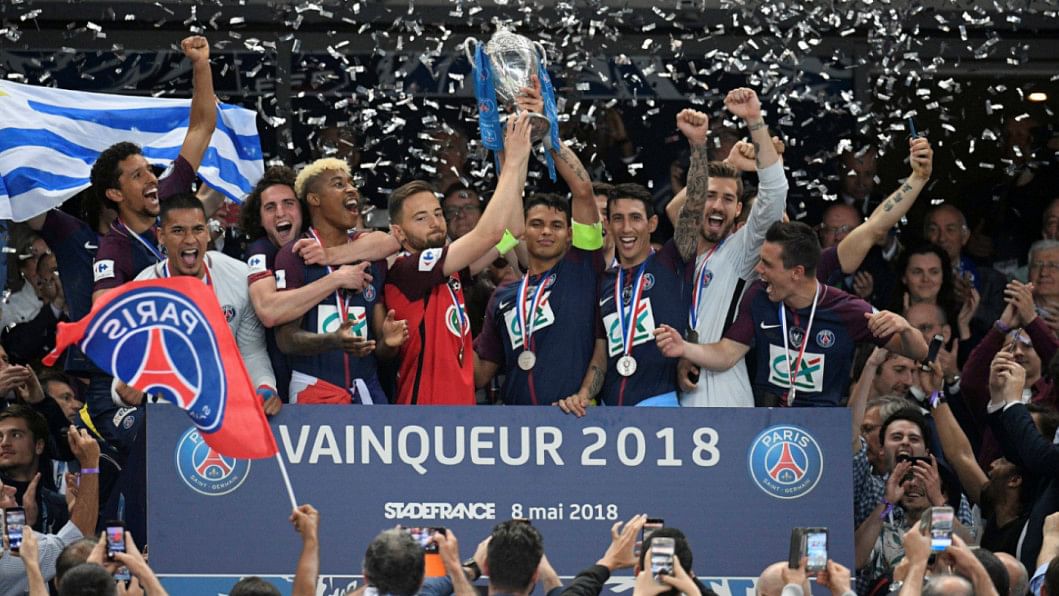 Les Herbiers started their French Cup campaign last October in front of 217 fans in Coulaines and ended it with their heads held high before a 75,000 Stade de France crowd on Tuesday.
The third-tier side lost 2-0 to mighty Paris St Germain but the French champions had to wait until late in the game to kill off the underdogs who showed great defensive resilience.
Les Herbiers were saved by the woodwork three times in the first 20 minutes, but they had a lot to be proud of as they celebrated with their fans after the final whistle.
"We knew it would be very complicated and that we would be running after the ball but we wanted to give everything," said Les Herbiers striker Kevin Rocheteau.
"We played with our values and we can be proud."
PSG keeper Kevin Trapp said he was impressed by Les Herbiers, who are fighting relegation in the third division.
"It's a team who fought hard and played some very good football, it was very, very hard for us," he said after goals from Giovani Lo Celso and Edinson Cavani with a late penalty.
PSG captain Thiago Silva chatted with his Les Herbiers counterpart Sebastien Flochon and they both lifted the trophy which was handed to them by French president Emmanuel Macron.
"I am so proud of my squad and of our fans," said Les Herbiers coach Stephane Masala.
Nice gesture!



PSG captain Thiago Silva and Les Herbiers captain Sebastien Flochon lift the Coupe de France together in front of French President Emmanuel Macron.  pic.twitter.com/3nD51CYB3N Goal (@goal) May 8, 2018
"PSG play so fast, it's just crazy, but we held firm and near the end we almost came close to scoring a goal," he said with a laugh.
"We needed to be focused. I congratulate PSG, they were focused while they could have thought they were already on their holidays. We saw what top level football was tonight."