Unprofessional and desperate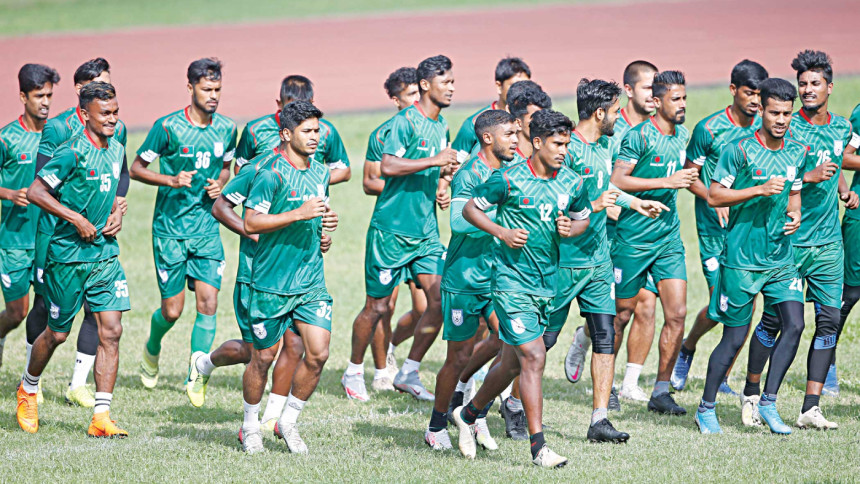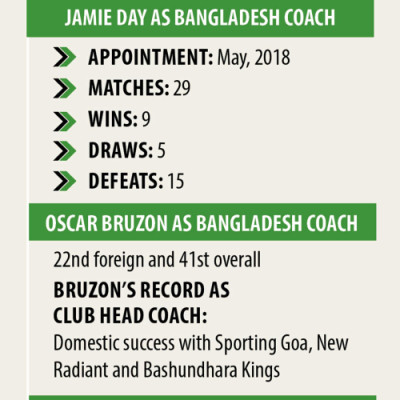 Unprofessional and desperate is how football pundits are reacting to Bangladesh Football Federation's (BFF) decision to replace national team's head coach Jamie Day with Bashundhara Kings coach Oscar Bruzon for two months.
Whether or not Day should still be in charge following a series of poor results or what Bruzon could bring to the board is a different question, but the way Day was relieved of his duties and replaced by a club coach, who is yet to complete his season and that too only two weeks before the all-important SAFF Championship, is an unprecedented instance, judging even by the standard the BFF had set themselves in the past.
Shafiqul Islam Manik, a former coach of the national team and a respected tactician in domestic football, reacted to the news strongly.
"BFF can sack any coach any time, but the way Jamie Day was sacked was thoroughly unprofessional and ridiculous. If they felt the results weren't going in their favour, BFF could have sacked him before, but why keep him as a coach yet relieve him of his duties for two months?" Manik told The Daily Star yesterday.
"It is humiliating for Jamie Day, who has been the national team coach for three years. He deserved better. This gesture is unheard of in world football," added Manik, who believes that the desperation to bring a feel-good factor to football through a better show in the SAFF Championship could have played a part behind this whimsical decision.
Manik may be an outsider in this context, but even those who are part of this show, were taken aback by the suddenness of the decision.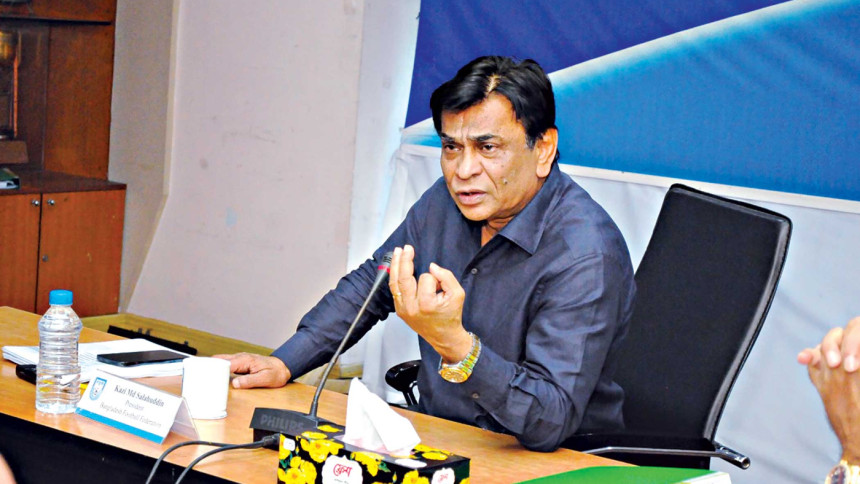 While Bruzon is reportedly still pondering on the proposal following a meeting with the BFF president and declined to talk to the media, the club's technical director BA Jubair Nipu, a former TD of BFF, did not let this opportunity pass without having a dig at his former employers.
"This is unprofessional. One who will be the coach should have been consulted before his appointment. And the the one who would be replaced should have been informed of the decision at least one month ahead of the decision," Nipu told reporters on Friday.
It's worth mentioning that Jamie Day did not grow into a universally popular figure at these shores as times passed, with his performance graph going south in the last year or so and his ideas of experimentation with the squad not pleasing the football high-ups. To be more precise, Day has failed to deliver on two promises that he and the BFF president Kazi Salahuddin had made: First, an improvement in FIFA ranking and second, a creditable show in the SAFF Championship. So the call for a change in that position was becoming more pronounced with time.
But is Bruzon the right person for that role at this moment? The Spaniard's detractors feel that he tinkers too much with players' positions, so when the push comes to shove, the team can dysfunction spectacularly.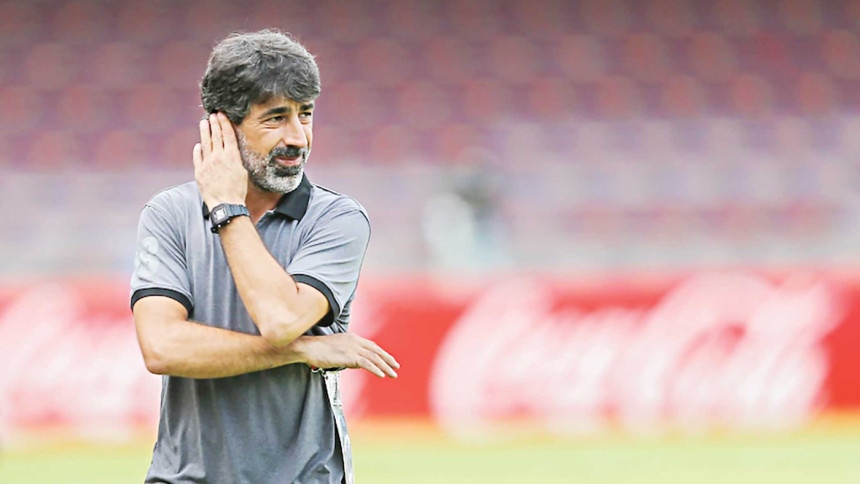 With a plethora of talent at his disposal thanks to the riches of Bashundhara Group, Bruzon has led Bashundhara Kings to every silverware in domestic football, yet his juggernaut came to a halt once they met their match in the form of Mohun Bagan in group stages of the AFC Cup earlier this year. And that is something which has reportedly compromised his position as the head coach of the club, with no imminent signs of a contract extension.
BFF may be trying to take advantage of Bruzon's untenable position at the club by roping him in temporarily to replace someone at the national team, who it thinks has become dispensable, despite having one year in his contract. So if Bangladesh do show some improvement over the next three assignments, BFF can offer Bruzon a permanent job and work on an amicable exit for Day, minimising it's financial loss. If the gamble does not pay off, it can go back to Day to complete his contract.
It seems like a win-win situation for the BFF, but can the national team withstand the impact of this gamble? While the BFF continues to disregard player development and continues to look for quick-fixes to long-standing problems, chances are that Bruzon's appointment with a myopic vision further destabilises the team.
Saiful Bari Titu, another local coach who has guided the national team in the past, suggested that there are obvious risks associated with this sudden change. "Whether he can change the players' philosophy all of a sudden remains a question. When we guide a club, we have good foreign players which makes it easier for planning and implementing strategies. But for the national team it is a bit problematic," Titu told media on Friday.