Bangladeshi athlete with autism go missing in Chicago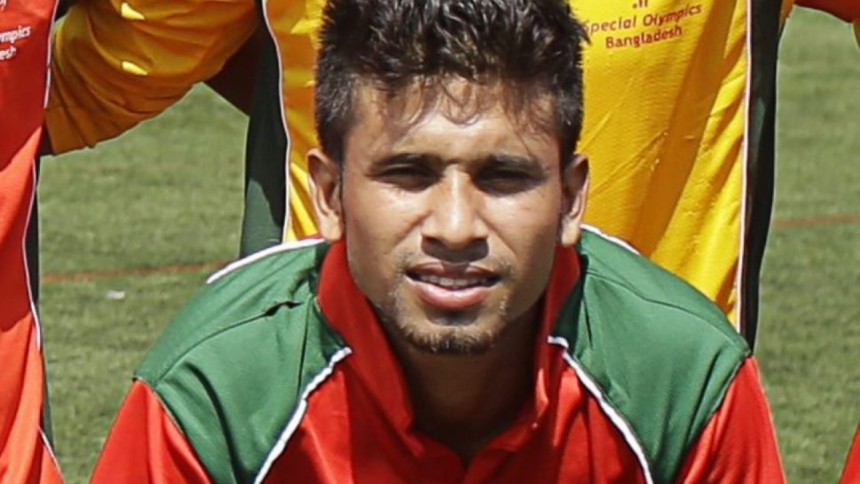 Local police were scanning different areas of Chicago city for missing Rezwanul Haque, a member of Bangladesh Special Olympics team, who had autism and did not speak English, reports Chicago Tribune.
Rezwanul Haque, 22, who when to the United States to celebrate the 50th anniversary of the International Special Olympics, was last seen leaving his hotel in Chicago on Thursday afternoon, Chicago police spokesperson Anthony Guglielmi said.
Please help us locate this high risk missing person who was participating in the Special Olympics Games in Chicago. If you have any information please call Area Central Detectives at 312-747-8385. pic.twitter.com/JmxA28bCrS Chicago Police (@Chicago_Police) July 21, 2018
 "He is seen on [hotel surveillance] video getting into an SUV outside of his hotel and he essentially drives off," Guglielmi continues, adding that "there's no information at this point to suggest any type of foul play."
He was last seen wearing a blue hat with the letters "USA" on the front, a blue polo short with "Bangladesh" written in red on the back, white gym shoes and black pants, according to the alert. He has a light gray and red backpack, police said.
Rezwanul, who has autism, is considered a high-risk missing person. He is described as Asian, has black hair and brown eyes, is about 5 feet, 8 inches tall and weighs about 160 pounds, police said.
In the 2015 Special Olympics, he won a gold medal in men's singles badminton, according to a statement from Special Olympics International.
"We're deeply concerned as our foremost priority is the well-being and safety of our athletes," according to the statement released Saturday. "We are working with the local authorities to help locate the missing athlete."
Meanwhile, Monir Choudhury, honorary consul of Bangladesh in Illinois, on Saturday said that he met with members of the team to learn more information connected to the 22-year-old's disappearance.
"We are trying to find any clue, any last phone number, anything he discussed with another person," Choudhury told US media.