Djokovic to face Federer in final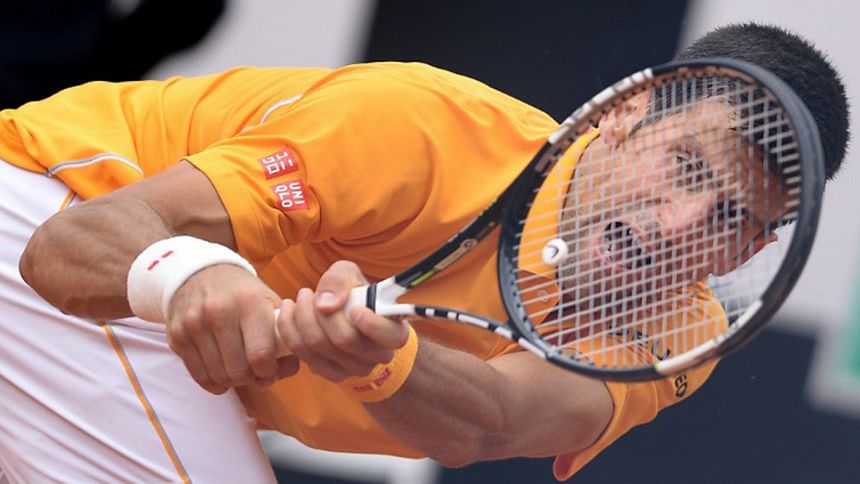 Top seed and defending champion Novak Djokovic will face second seed Roger Federer in Sunday's Italian Open final after both claimed straight sets wins, reports BBC.
Djokovic defeated Spanish seventh seed David Ferrer 6-4 6-4 while Federer defeated Swiss compatriot Stan Wawrinka 6-4 6-2 at the Foro Italico.
But Djokovic was unhappy about the state of the clay court after holes appeared near the baseline.
"It's dangerous to really play in these conditions," the Serb said.
"It's obvious the court is not where it's supposed to be, condition-wise.
"We had some places where the holes are really deep. It's not just for the serve, if you make those holes and you're sliding and getting into that hole, you can twist your ankle easily.
"People need to understand at this level every single thing matters to us, especially the court and the playing conditions."
Djokovic raised his game at key points in both sets to earn the breaks and stay on track for his fourth Rome title.
Federer started slowly against Wawrinka as the world number nine raced into a 3-0 lead, but Federer gradually got into the match.
A Wawrinka error in the ninth game gave the 17-time Grand Slam champion a 5-4 lead and he won the set when his opponent went wide with a backhand.
Federer continued his dominance at the start of the second set and will face Djokovic on Sunday for the third time in a final this year.