Will Mushy issues persist?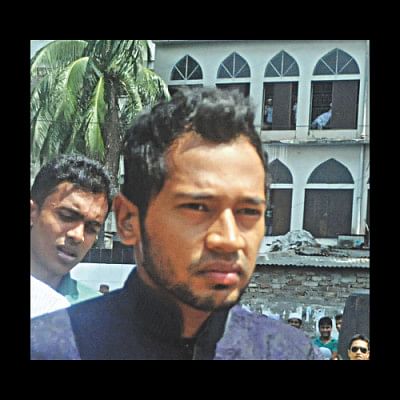 Bangladesh may have cantered to a 79-run victory at Mirpur on Thursday, but there was a moment in the match when that all too familiar feeling of helplessness had crept in amongst the fans and even the players to a certain extent.
After the exchange, the Tigers were struggling to break India's opening stand of Shikhar Dhawan and Rohit Sharma. A busy Mashrafe Bin Mortaza was doing all he could with his pacers being given short spells.
When the chances did come though, they were given away. Mushfiqur Rahim had spilled two relatively easy catches, both of which were nicks off Shikhar Dhawan.
A still silence had taken over the Sher-e-Bangla National Stadium at that point of time. "Will it be another match that the Tigers will lose due to dropped catches on the field?"
There were plenty of talks surrounding Mushfiqur's finger injury ahead of the match. He hadn't kept in the one-off Test and it was because of his uncertainty that Litton Das was picked up in the squad as a backup wicketkeeper.
While Mushfiqur was more than adamant about donning the gloves in the first ODI, the events that took place in that match though depicted a sense of nervousness. Luckily for Mushfiqur, this was a new Bangladesh side. A side that has the ability to come back into the game despite being cornered.
However, it's not everyday that a team gets away by dropping catches against one of the best batting line-ups in the world.
Asked about Mushfiqur's keeping, coach Chandika Hathurusingha chose his words for the reply carefully. "I am not concerned about his keeping. I am actually concerned about his finger," he told The Daily Star at Mirpur yesterday.
Asked if he was concerned when Mushfiqur dropped those two catches during the match, Hathurusingha provided a tactful reply. "I am worried whenever any fielder drops catches, not just Mushfiqur," he smiled.
The Sri Lankan was also asked if he was worried about Mushfiqur's batting, which recently hasn't been clicking for the wicketkeeper-batsman. To that though, the Sri Lankan replied with a flat 'No'. "He has been our best batsman for a long time. He even scored a century four matches ago," said the coach.
With Bangladesh one victory away from a miraculous series win, the team management will hope that Mushfiqur can rise above the challenges troubling him.